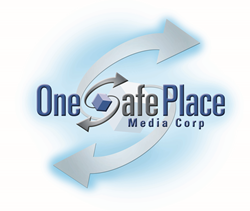 "One Safe Place now backs up companies in over 35 countries." - Rick Baird, Business Development, Ones Safe Place Media Corp
Dallas, TX (PRWEB) June 25, 2014
One Safe Place Media Corp, one of the country's leading offsite data protection and online business backup companies, is pleased to be part of the exhibitors at the 2014 Hospitality Industry Technology Exposition & Conference (HITEC) June 23 – 26. More than two thousand people and 300 companies are expected to attend the event in Los Angeles, California.
Hospitality attendees will be looking for ways to increase sales and protect their profits. In recent years, leaders of the Hospitality Financial & Technology Professionals (HFTP) association have encouraged members to invest in their business operations so that they are prepared for success.
One key element strongly encouraged by HTFP is making sure business data is properly protected with a PCI compliant backup process. The 2014 Trustwave Global Security Report Food & Beverage along with Hospitality are in the Top 3 targeted industries for cyberattacks. "The risks found in the Hospitality industry are alarming", states One Safe Place, Business Development, Rick Baird. "It's really a focus and a funding issue that IT directors have to face these days. The key is to bring awareness so you can get the funding support of your company because cybercrime will dramatically impact not only your customer relationships, reputation and financially, your bottom line.
One Safe Place now counts six years of meeting the stringent standards of the payment card industry for protecting the identity of credit and debit cardholders. One Safe Place's data protection solutions which fulfill these security requirements include OSP•EVAULT business online backup and Stratos from OSP for PC/ Laptop and Mac backup.
"Security is the vital foundation of our online and offsite business backup solutions," said Scott Scheffe, Director of IT, One Safe Place. "We are committed to testing and confirming our processes meet the standards set forth by the PCI Security Standards Council."
In addition to achieving PCI compliance, One Safe Place's data protection solutions, OSP•EVAULT and Stratos from OSP, offer data security features to safeguard information, during in-flight transmission, at rest, as well as during recovery. One Safe Place's data protection solutions securely migrate customer information to the cloud and manage it long term. All data is held at One Safe Place's secure, geographically dispersed data centers.
About One Safe Place Media Corp: More than 50 of the Fortune 1000 and businesses across 35 countries trust One Safe Place to protect one of their most important assets - their Data. Founded in 1985, One Safe Place now counts over 25 years experience and thousands of successful disaster recovery drills for clients as reasons for its continued growth.