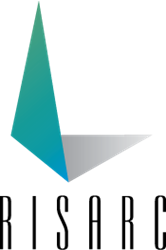 At base, the challenge is to ensure providers are getting the exact nature and the rate of each service provided down uniformly and correctly.
Burbank, CA (PRWEB) June 17, 2014
Richard Stephenson, Founder and CEO of RISARC, a leading national high-technology and revenue recovery consulting firm to the health care industry, reports that there are new and dynamic changes to hospital revenue cycle management (RCM) as the Affordable Care Act is implemented.
Said Stephenson: "Patients who have never had insurance before are now showing up at hospitals. Some are 'frequent flyers' who went for emergency services in the past with advanced and debilitated conditions because they lacked any other affordable health-care options. Newcomers are also flowing in from the medical plans under the Affordable Care Act– individuals and families covered for the first time in their lives, who are seeking treatment at hospitals for procedures and therapies for chronic conditions that simply went untreated due to the lack of coverage."
Gateway to ACA
According to Stephenson, hospitals might also serve as information gateways to ACA registration when they encounter patients who are not yet covered but clearly eligible.
Said Stephenson: "The ACA application procedure depends on submitting correct information and required documents. It is simply in the hospital's interest to facilitate that process with patients."
Revenue Cycle Changes
Computers and software applications replaced ledger books and calculators in hospitals and clinics long ago. But the "service-to-billing-to-payment cycle" remains slow moving, for many hospitals, according to Stephenson, sometimes taking as long to complete as the pre-computer paper and pen systems of decades ago. In Stephenson's view, the ACA and HHS regulations are finally and permanently changing all that by mandating uniformity in categorization of services and rate setting.
Software applications that automate much of the treatment-to-revenue process are also proliferating to cover care coordination, storage solutions, e-prescribing, clinical decisions, electronic health care records, data center security, and health information exchanges between suppliers, providers and patients.
Said Stephenson: "At base, the challenge is to ensure providers are getting the exact nature and the rate of each service provided down uniformly and correctly. That carries with it a need to make the entire system transparent so that systems along the revenue cycle can automatically cross-check and verify the accuracy of the process."
Improving the cycle
Some predict a temporary suppression of per-patient revenue and days cash on hand because of decreases in Medicare payments to hospitals by those with traditional access who are entering their retirements in a much healthier condition -- and because of an initial flood of new Medicaid patients with first-time access and extensive needs.
Said Stephenson: "If so, one immediate area of revenue-repair will be to instantly improve front-end collections using the approved and accelerated health-information exchanges between providers and suppliers that are now available. And hospital administrators and CFOs must continue to press hard for a reduction in the number of days in accounts receivable."
Concluded Stephenson: "Good management is not complex. Revenue improves when claims are paid faster and fewer claims are denied. Costs are reduced when there is less rework in the Business Office and insurance rule changes and compliance issues are promptly and universally understood by staff. Processing of patients and their information is accelerated when registration personnel are enthused and confident on the front end. And in the end, the mission of the hospital is achieved – accurate and efficient diagnosis and healing instantly captured electronically and leading to fewer errors in either treatment or billing."
About RISARC
RISARC is a leading national high-technology and revenue recovery consulting firm to the health care industry. RISARC, founded in 1990, has recovered over $1 billion for its clients. The company offers the RMSe-bubble™ for secure electronic document exchange and the signature RISARC 360° single-source solution that combines health care revenue cycle expertise with innovative cloud-based, cost-saving technology to help clients optimize existing resources, meet business objectives and reach financial goals. RISARC is a pioneer in health care technology solutions and is a certified Health Information Handler for the Centers for Medicare and Medicaid Services, esMD project. The RMSe-bubble provides the industry's best secure, HIPAA-compliant environment for electronic record and document exchange and has been endorsed and accepted by providers, commercial insurance carriers and government agencies across the United States.
Please visit us at http://www.risarc.com for additional information.