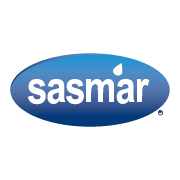 "We know that many of our trying-to-conceive couples are very passionate about football, and we are so excited to kick off this global contest....
London (PRWEB) June 18, 2014
Facebook fans globally are being offered the chance to win a romantic holiday for two to a destination of their choice in the Conceive Plus World Cup Babies competition.
SASMAR, the manufacturer of the leading fertility lubricant Conceive Plus® which has already helped hundreds of thousands of couples conceive globally, kicks off the World Cup #WinToConceive contest to name the World Cup players of the future.
The creators of each baby name with the most LIKES will win three months' supply of Conceive Plus® Fertility Lubricant to help increase the chances of getting pregnant naturally. The baby with the most likes wins the major prize!
Launching today, 32 baby images have been posted on the Conceive Plus fertility lubricant Facebook page, each baby represents a country in the World Cup 2014 and they all need a name.
"We know that many of our trying-to-conceive couples are very passionate about football, and we are so excited to kick off this global contest. After all, who wouldn't want to support their favorite team and get the chance to conceive during a romantic weekend," says Lucy Setian, Group Marketing & Communications Manager at SASMAR.
The contest starts on 17th of June and ends on 18th of July with the winners being announced on 21st of July.
Enter the #WinToConceive contest at https://www.facebook.com/fertilitylubricant or see http://www.conceiveplus.com/blog/ for more information.
About Conceive Plus®:
Fertility support is an essential part of conception, whether you are just starting out or have been trying for some time. Regular lubricants are proven to have negative effects on the fertilization process and should be avoided when you are trying to conceive. Conceive Plus® is a FDA cleared fertility friendly personal lubricant that is formulated to be isotonic and meet a pH range compatible with human sperm survival and migration. Intended to enhance the ease and comfort of intimate sexual activity, supplement the body's natural lubrication and help couples on the path to getting pregnant naturally.
Conceive Plus® is clinically proven to not harm sperm function like other personal lubricants can and to be safe for use by all couples who want to get pregnant naturally. Conceive Plus® can also be used in fertility interventions to facilitate entry of diagnostic and therapeutic devices into the vaginal cavity.
About SASMAR:
SASMAR is a pharmaceutical company focused on the categories of fertility, family planning and female health. The founding purpose of SASMAR was to provide high quality personal care products that benefited the lives of consumers. SASMAR has grown its product portfolio and international distribution in a very short period. Headquartered in Brussels, Belgium, the group has operations based in Sydney, London, Hong Kong and Chicago and has a presence in more than sixty countries through a network of distribution partners.
For more information visit http://www.sasmar.com, http://www.conceiveplus.com or contact Lucy Setian at lsetian(at)sasmar(dot)com, Stéphanie Vassiliou at svassiliou(at)sasmar(dot)com, Anne-Sophie Rouquette at asrouquette(at)sasmar(dot)com, +44 207 183 9205.