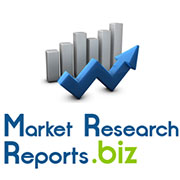 China Automotive Air-Conditioning Compressor Industry Report, 2014-2017
(PRWEB) June 17, 2014
Benefiting from the rise in automobile production and sales, the growing car ownership as well as higher requirements of consumers on vehicle comfort, the automotive air-conditioning market shows rapid development. In 2013, China's automotive air-conditioner output hit 23.41 million units, up 14.9% year on year, with the CAGR of 22.5% in 2007-2013; meanwhile, Chinese automotive air-conditioning market size jumped by 13.8% year on year to RMB13.93 billion with the CAGR of 22.0% during 2007-2013.
Browse China Automotive Air-conditioning Compressor Industry Report with Toc:
http://www.marketresearchreports.biz/analysis-details/china-automotive-air-conditioning-compressor-industry-report-2014-2017
In China, automotive air-conditioning compressors are mainly divided into swash plate, rotary vane and scroll types. The low-cost and high-efficient swash plate compressors are favored by the majority of automotive air-conditioning system suppliers, enjoying about 70% market share; rotary vane compressors are mainly used for small engine vehicle, including micro, small and compact sedans and microbuses, accounting for roughly 10% market share; while scroll compressors, compared with the above two types, are featured with higher efficiency and lower costs, but stricter requirements on operating conditions, so such compressors are commonly installed in small engine sedans and minibuses, occupying about 20% market share.
There exist two kinds of suppliers - supporting suppliers and independent suppliers in Chinese automotive air-conditioning compressor market, wherein, the former embraces some international brands mastering 70% market share together, such as Sanden, Denso, Halla, Dongguan Keihin; independent suppliers seize 30% market share jointly, including AoteCar, Chongqing Jianshe Automomotive Air Conditioner and Panasonic and other companies.
To Download Full Report with Toc: http://www.marketresearchreports.biz/sample/sample/207511
Table of Content
1. Introduction to Automotive AC Compressor
1.1 Definition
1.2 Classification
1.3 Industry Regulation
1.4 Industrial Policy
1.5 Compressor Technology
2 Automobile Manufacturing
2.1 Operation of the Industry
2.2 Automotive Production and Sales
2.3 Production of Passenger Car
2.4 Production of Buses
3. Automotive AC Compressor Market
3.1 Overall Market
3.2 Competition
3.3 Supporting
3.4 Market Forecast
Inquiry Before Buying Report: http://www.marketresearchreports.biz/analysis/207511
4. Market Segments
4.1 Swash Plate Compressor
4.2 Rotary Vane Compressor
4.3 Scroll Compressor
5. Key Players in China
5.1 Sanden
5.1.1 Profile
5.1.2 Key Financial Data
5.1.3 Revenue Breakdown
5.1.4 Main Products & Sales Volume
About us
MarketResearchReports.biz is the most comprehensive collection of market research reports. MarketResearchReports.Biz services are specially designed to save time and money for our clients. We are a one stop solution for all your research needs, our main offerings are syndicated research reports, custom research, subscription access and consulting services. We serve all sizes and types of companies spanning across various industries. Kindly Viist: http://www.marketresearchreports.biz/.