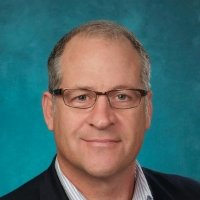 "The Hertel report is pleased to continue the legacy of Jim Hertel and deliver timely, accurate, impartial data and other information to members of the Arizona healthcare industry." -Jim Hammond
Phoenix, AZ (PRWEB) June 24, 2014
Jim Hammond of Professional Healthcare Solutions, LLC has recently purchased the Arizona Managed Care Newsletter from HCCA. "The Hertel report is pleased to continue the legacy of Jim Hertel and deliver timely, accurate, impartial data and other information to members of the Arizona healthcare industry. We will take the existing model of delivering information through a paper newsletter, emailed news listings, website and face-to-face meetings and make it better. The website is undergoing an improvement now, with more enhancements coming later in 2014. We will be the source that connects the healthcare community," says Hammond.
Jim Hammond is Managing Consultant of Professional Healthcare Solutions, LLC, and has over 25 years of experience in the payor-provider field of healthcare administration. He has consulted with individual physician practices, start-up networks, hospitals, urgent care centers, and alternative care providers. He has experience with payors and providers of all types, including medical management companies, Medicaid health plans, commercial health plans, physicians, IPA's, hospitals and integrated delivery systems. He served as president of the Arizona chapter of Healthcare Financial Management Association in 2006-2007, and continues to be very active. Jim is a frequent speaker on managed care topics, as well as moderating the Arizona Managed Care Newsletter State-of-State meetings.
The next state-of-the-state breakfast is set for June 24 in Tucson at the Arizona Inn. The Phoenix event is June 27 at the Pointe Hilton at Squaw Peak. The featured speaker is David Sayen, San Francisco regional administrator for the U.S. Centers for Medicare and Medicaid Services.
For more information about The Hertel Report, please visit http://www.arizona.hcbusinessnews.com. The new website will be transitioning to http://www.TheHertelReport.com in the coming weeks.
ABOUT THE HERTEL REPORT
The Hertel Report is a newsletter that provides an up-to-date accounting of local and national healthcare news in a concise one-page front/back format. The newsletter is designed to keep readers informed on issues of importance in a format that is easily read.