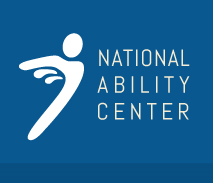 'Saluting Our Heroes' gives us the opportunity to spread the word about the powerful programs we offer while, more importantly, honoring the sacrifices and service these brave men and women gave for freedom.Gail Loveland, National Ability Center
New York City, NY (PRWEB) June 18, 2014
The National Ability Center's annual "Saluting Our Heroes" event takes center stage at the New York Stock Exchange on June 25, 2014, from 6:30 p.m. to 10:30 p.m. EDT. Hosted by Duncan Niederhauer, CEO of NYSE Euronext, this special event recognizes active military members, veterans, and their families.
This rare opportunity to be at the NYSE will kick off with a cocktail reception on the NYSE floor and photo opportunities on the bell stand. Jeremiah Pauley, who was injured in 2006 by a roadside bomb in Iraq, will share his story as the Wounded Warrior Project's guest speaker. Following the program, guests will enjoy dancing to the tunes of the Boogie Wonder Band.
Individual tickets are $350; young professionals can attend for $150. There are various table sponsorships available. To register, visit http://www.discovernac.org/new-york/.
"Saluting Our Heroes" is also designed to generate increased support for the National Ability Center's military programs. Too often, servicemen and servicewomen returning from tours of duty face physical and emotional challenges, such as post-traumatic stress disorder (PTSD) and addictions. "And there are few programs that directly address these problems quickly and effectively," said Gail Loveland, National Ability Center executive director.
According to a 2012 RAND Corporation study, more than 20% of Iraq and Afghanistan veterans have PTSD or depression. Only 50% ever seek treatment, and of those that do, only half get what is considered "minimally adequate" treatment, the study said.
"The National Ability Center, through its partnership with the Wounded Warrior Project, has helped hundreds of U.S. service-people through wellness programs, individual activities, and other events to face problems born on the battlefield and solidify the ground under their feet to life happy, productive lives," Loveland said. "'Saluting Our Heroes' gives us the opportunity to spread the word about the powerful programs we offer while, more importantly, honoring the sacrifices and service these brave men and women gave for freedom."
Many families from the New York area travel to the National Ability Center for services and programs. The facilities and services in Park City are unlike other adaptive programs in the U.S., Loveland added. "Everyone needs a place to retreat and regroup, including our nation's heroes. Park City and the National Ability Center provide a unique environment for healing."
About Wounded Warrior Project
The mission of Wounded Warrior Project (WWP) is to honor and empower wounded warriors.
WWP's purpose is to raise awareness and to enlist the public's aid for the needs of injured service
members, to help injured servicemen and women aid and assist each other, and to provide unique,
direct programs and services to meet their needs. WWP is a national, nonpartisan organization
headquartered in Jacksonville, Fla. To get involved and learn more, visit
http://www.woundedwarriorproject.org.
About the National Ability Center
The National Ability Center empowers individuals of all abilities by building self-esteem, confidence and lifetime skills through sport, recreation and educational programs. Located in Park City, Utah, it is one of the largest in the country to provide recreational and sports opportunities to individuals with disabilities. The National Ability Center is recognized as a chapter of Disabled Sports USA and a Paralympic Sports Club of USA Paralympics. Each year, the National Ability Center provides thousands of lessons in programs including skiing, horseback riding, cycling and archery. For more information, visit http://www.discovernac.org.
###