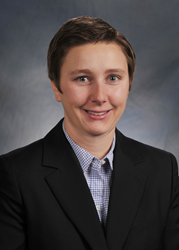 Denver, Colorado (PRWEB) July 16, 2014
Blondes vs. Brunettes® was created in the fall of 2005 by a group of young professional women in Washington, D.C. to raise awareness about and funds to fight this devastating disease. Since 2005, the event has successfully branched out to more than 35 additional cities, raising more than $3 million and bringing thousands of new supporters to the cause.
The concept of this volunteer-driven active event for women organized around a flag football game in which the two participating teams are divided based on the age-old rivalry between blondes and brunettes. This past summer, Ryann Peyton, a Colorado family law attorney and Special Counsel with The Harris Law Firm, was the quarterback for the Brunettes when the rivals met on the field at Denver University, and helped raise $110,035.69 for the Alzheimer's Association of Colorado.
For more information regarding the association, go to their website at http://www.alz.org.
View 9News coverage about the game.
About The Harris Law Firm
Established in 1993, The Harris Law Firm is Colorado's largest family law firm with offices in Denver and Fort Collins. The firm now employs a team of 19 skilled attorneys. In addition to divorce, child custody and support issues in Colorado, The Harris Law Firm also handles issues regarding maintenance, paternity, grandparents' rights, and step-parent adoptions.
For more information on The Harris Law Firm, including articles written by our Colorado family law attorneys, please visit our website at http://www.HarrisFamilyLaw.com.