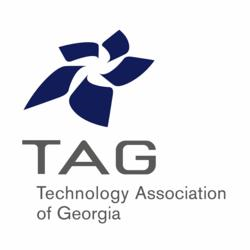 Atlanta, Georgia (PRWEB) June 18, 2014
TAG Diversity Society, an interest group within the Technology Association of Georgia (TAG), announced the winner for the fourth annual TAG Diversity Awards.
This year's winner was chosen from 5 finalists:

Judy Agerton, AT&T
Darraugh Butler, Federal Reserve Bank of Atlanta
Lissiah Hundley, Cox Communications
Victor Vaysman, MedSide Healthcare
Sallie Fulsom Wright, Georgia State University
The Winner of the 2014 TAG Diversity Awards is Judy Agerton, AT&T.
"Atlanta's business community has long had a strong commitment to diversity," said Tino Mantella, President/CEO of the Technology Association of Georgia. "TAG is proud to recognize the people and companies that strengthen the diversity of our technology community."
Each year The TAG Diversity Leadership Award is presented to a person who has demonstrated exceptional efforts to leverage diversity within their organization to drive growth, productivity, creativity, and morale. Our focus is on leveraging creative, intellectual, cultural, ethnic, generational, gender & lifestyle diversity to achieve positive outcomes in businesses and the community. The panel of judges for the event was looking for three criteria in selecting the winning entries:
Impact of diversity on financial performance
Ability to create an innovative and collaborative environment
Ability to get the best talent available
The Diversity Leadership Awards ceremony was held at Villa Christina, 4000 Summit Blvd in Atlanta Georgia on Tuesday, June 10th, 2014 at 6 p.m. Rosalia Thomas of IBM was the keynote speaker, TAG President Tino Mantella gave highlights from the state of the industry and recognized Richard Smith, Chairman of the TAG Diversity Board and Master of Ceremonies for last evening's event, for his 5 years of service and leadership on the TAG Diversity Board of Directors. Event sponsors include: Avery Partners and Benton Bradford Consulting.
About TAG Diversity
TAG Diversity provides a collaborative environment for professionals in the technology community for education and increased awareness on the benefit to business goals when diversity is leveraged within their organizations.
Our events are developed to draw out the diversity experiences represented by our attendees and presenters to provide ideas and solutions that can be applied in the workplace. Each event offers ample opportunity for networking and meeting new people with a diversity of ideas, backgrounds, experiences and personalities. For more information visit http://www.tagonline.org/chapters-and-societies/diversity/.
About The Technology Association of Georgia (TAG)
TAG is the leading technology industry association in the state, serving more than 23,000 members through regional chapters in Metro Atlanta, Athens, Augusta, Columbus, Macon/Middle Georgia, and Savannah. TAG's mission is to educate, promote, and unite Georgia's technology community to foster an innovative and connected marketplace that stimulates and enhances a tech-based economy.
The association provides networking and educational programs; celebrates Georgia's technology leaders and companies; and advocates for legislative action that enhances the state's economic climate for technology. TAG hosts over 200 events each year and serves as an umbrella organization for 34 professional societies. Additionally, the TAG Education Collaborative (TAG's charitable arm) focuses on helping science, technology, engineering and math (STEM) education initiatives thrive.
For more information visit the TAG website at http://www.tagonline.org or TAG's community website at http://www.TAGthink.com. To learn about the TAG-Ed Collaborative visit http://www.tagedonline.org/.