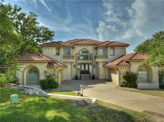 Austin, TX (PRWEB) June 19, 2014
Turnquist Partners Realtors is proud to announce it has joined the Zillow® Pro for Brokers program. Now, Turnquist Partners will send for-sale and for-rent listings directly to Zillow. Turnquist clients' listings will receive maximum exposure to home buyers on the Yahoo!-Zillow Real Estate Network, the largest real estate network on the Web which includes Zillow.com®, Zillow Mobile, HotPads™ and Yahoo!® Homes; in addition, Zillow powers real estate search for AOL® and HGTV®'s FrontDoor.com. Turnquist agents and brokers now maintain control over their listings through the Zillow Pro for Brokers program.
"Turnquist Partners has been in real estate for over 30 years and with the ever-evolving market trends, we are dedicated to providing our clients a global reach with a local focus," says Michele Turnquist, owner of Turnquist Partners Realtors. "We are thrilled to partner with Zillow Pro for Brokers to ensure our agents and clients receive the accuracy they need with the exposure they deserve."
Zillow Pro for Brokers provides participating partners' listings with exposure to Zillow's 81.5 million users as well as a link-back and prominent placement of their listing agents contact info on the property detail pages of the broker's listings.
"We are excited to welcome Turnquist Partners and its agents to Zillow Pro for Brokers," said Errol Samuelson, Zillow chief industry relations officer. "Establishing this direct feed with Zillow guarantees Turnquist brokers and agents that their listings will be as up-to-date as possible, which is crucial to buyers and sellers in the fast-moving Austin housing market."
For more information on the Austin, Houston, and Texas real estate market, contact Turnquist Partners Realtors, Inc. a locally run real estate firm with over 25 years' experience in the Texas market. http://www.turnquistpartners.com or by phone at 512.328.3939.
Zillow.com and Zillow are registered trademarks of Zillow, Inc. HotPads is a trademark of Zillow, Inc.
Yahoo! is a registered trademark of Yahoo! Inc.
AOL is a registered trademark of AOL LLC.
HGTV is a registered trademark of Scripps Networks, Inc.