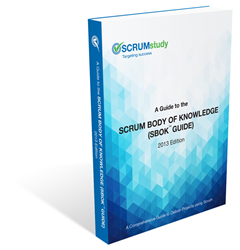 SCRUMstudy partners with more than 125 A.T.P.s across the world to prepare professionals for Scrum and Agile Certifications.
Phoenix, AZ (PRWEB) June 19, 2014
Reflecting the trend among peers from their northern neighbor the United States, project management professionals in Mexico have begun adopting Scrum for project management instead of traditional frameworks. Project management professionals in Mexico assert that the shift in focus is due to the advantages Scrum offers over traditional frameworks, which makes Scrum certifications the darling of companies across various sectors. Analysis of Google Trends over the past year also drives home the fact that Scrum is emerging as the favorite in Mexican business sectors.
Traditional project management emphasizes conducting detailed, upfront planning for the project with a strong focus on fixing parameters such as scope, cost, schedule, quality and timescales. In contrast, Scrum encourages data-based, iterative decision-making in which the primary focus is on delivering products that satisfy customer requirements. Scrum delivers value successfully—especially in industries where requirements change rapidly—with its use of multiple iterations to improve the final product.
The emergence of Scrum as a front-runner has increased demand for formal certifications in Scrum. Not to miss the immense potential this new market offers, BCM, BProject, Dendritasoft, Global Lynx, Innovatium, InterSoftware, Itera, Kryteria, MASPM and Sequal Solutions have partnered with SCRUMstudy to conduct training sessions in Mexico and prepare students for SCRUMstudy's globally recognized certifications in Scrum and Agile.
Seven of the certifications are:
1. Scrum Developer Certified (SDC™)—Scrum Developer Certified is an entry level certification for Scrum Team members and those who interact with any Scrum Team.
2. Scrum Master Certified (SMC™)—The Scrum Master guides, facilitates and teaches Scrum practices to everyone involved in the project, clears impediments for the team and ensures that Scrum processes are followed correctly.
3. Agile Expert Certified (AEC™)—The Agile Expert Certified program is an interactive, classroom-based training that aims to provide wide-ranging knowledge and understanding of the values, methods and intricacies of Agile, preparing professionals to choose the right Agile methodology for their organization.
4. Scrum Product Owner Certified (SPOC™)—SPOC™ professionals are responsible for clearly communicating product or service functionality requirements to the Scrum team, defining Acceptance Criteria, ensuring those criteria are met and delivering value to the customer.
5. Expert Scrum Master (ESM™)—ESM™ certified professionals will have the ability to manage complex Scrum projects and scale Scrum in complex projects involving large project teams, programs and portfolios.
6. Certified Implementation Experts (CIE™)—CIE™ certification prepares professionals to implement Scrum effectively and efficiently in projects of varying scale and complexity.
7. SCRUMstudy also offers a free entry-level certification—Scrum Fundamentals Certified (SFC™)—for anyone interested in knowing more about Scrum.
SCRUMstudy partners with more than 125 A.T.P.s across the world to prepare professionals for Scrum and Agile Certifications. SCRUMstudy's A.T.P. program allows training companies to enroll as an A.T.P. and conduct training classes for professionals who aspire to acquire globally recognized certifications in Scrum and Agile. SCRUMstudy has also published A Guide to the Scrum Body of Knowledge (SBOK™ Guide), a comprehensive guide for delivering projects using Scrum.