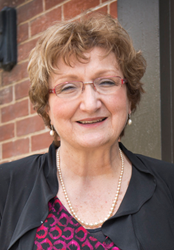 I am committed to the needs and interests of our adult, non-traditional students and see SPS on the leading edge of innovative programs designed to meet the educational needs of this growing group of students.
St. Louis, MO (PRWEB) June 19, 2014
Saint Louis University has named Beth Winfrey Freeburg, Ph.D., as the new dean of the School for Professional Studies. Freeburg comes to Saint Louis University from Southern Illinois University Carbondale (SIU), where she most recently served as the director of its Center for Workforce Development.
Freeburg worked at SIU for the past 19 years where she held the rank of professor in the Department of Workforce Education and Development. During her career at SIU, she also took on several other roles at the university including department chair and director of graduate programs.
Freeburg received her doctorate from Southern Illinois University Carbondale and her master of science from Virginia Polytechnic Institute and State University. She also holds professional memberships in the American Society for Training and Development (ASTD) and the Society for Human Resource Management (SHRM).
About the School for Professional Studies at Saint Louis University:
All classes in the School for Professional Studies are offered in accelerated eight-week sessions and are designed for busy adults with affordable tuition rates as well as convenient, online classes. SLU for Busy Adults gives working professionals the opportunity to earn their degree with flexible online and evening courses. In Saint Louis University's tradition of excellence, the School for Professional Studies caters to nontraditional students so they can pursue Bachelor's and Master's programs from globally-recognized SLU. For more information, visit busyadults.slu.edu or call 314-977-2330.