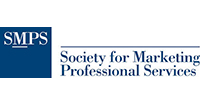 Richmond, Virginia (PRWEB) June 19, 2014
Timmons Group has received three marketing communication awards from The Society for Marketing Professional Services (SMPS) Marketing Communications Awards (MCA) Washington, DC chapter competition. The MCA's recognize outstanding work being done annually by professional services marketers in the design and building industry. Timmons Group took home Best of Show and 1st Place in the Internal Communications category for their "60 for 60 Blood Drive" internal advertising campaign, and received an Honorable Mention for their 2013 digital holiday card, the "Timmons Group Holiday Lights Tour."
The 60 for 60 Blood Drive was a collaboration between the Marketing and Human Resources departments. The eight-ad campaign was created to generate 60 donations in a single day for the Virginia Blood Services, in turn positively affecting up to 180 lives.
The Timmons Group Holiday Lights Tour was sent in a video format, and featured client work from the 14 different service groups in the company. This format marked a shift from traditional printed cards to an easily-shared, graphic representation of the firm's work.
"These awards are representative of the strides our marketing team is making on a daily basis to ensure that Timmons Group is viewed as an industry leader," Tim Klabunde, Director of Marketing at Timmons Group stated. "We are honored to be recognized by SMPSDC, and could not be happier with the results for both the Virginia Blood Services and our clients."
Winners of the MCA awards were honored during the Summer Celebration in Washington, DC on June 18th. SMPS is the only organization that focuses on marketing and business development in the A/E/C industry, representing over 6,000 members and 3,500 firms.
About Timmons Group
Timmons Group is a multi-disciplined engineering and technology firm recognized for over twenty years as one of Engineering News Record's (ENR) Top 500 Design Firms in the country. The firm provides economic development, civil engineering, environmental, GIS/geospatial technology, landscape architecture and surveying services to a diverse client base. Headquartered in Richmond, Virginia, Timmons Group has regional offices throughout Virginia and North Carolina. For more information, visit http://www.timmons.com.