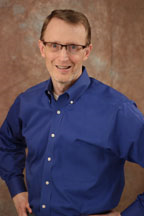 "This new study shows what many money managers have known for a long-time: insider trading is alive and well and rarely prosecuted," Voudrie observed.
Johnson City, TN (PRWEB) June 24, 2014
Professors from New York and McGill universities recently dropped a bombshell in the form of their mammoth study of the stock market over 17 years time revealing that 25% of all deals involve some sort of insider trading. And that, asserts Jeff Voudrie, private money manager and CEO of Common Sense Advisors, "is just one more example of how regulators are failing to police stock and bond markets."
The groundbreaking study took a look at stock option movements in the 30 days before the announcement of a major deal and found that "law enforcement is woefully behind—or perhaps so overwhelmed that it simply looks for the most egregious examples of insider trading, or for prominent targets who can attract headlines," wrote Professors Menachem Brenner, Marti G. Subrahmanyam (N.Y.U) and Patrick Augustin (McGill), who examined market patterns from 1996 to 2012 and took two years to compile the results and their analysis.
The professors believe that insider trading is so pervasive that they figured the odds of such serendipitous trading before deals were "about three in a trillion," stretching the extreme limits of probability.
Despite ¼ of all deals involving insider trading, only 4.7% of those illegal deals were prosecuted by the Securities and Exchange Commission (SEC). "This new study shows what many money managers have known for a long-time: insider trading is alive and well and rarely prosecuted," Voudrie observed.
Despite the hunch that insider trading was widespread, Voudrie and other money managers were still a bit stunned by the number attached to the problem. "Think about it!" he said, "25% of all announced deals had participants who illegally profited because of their access to non-public information that wasn't yet priced into the stock." That would be akin to "going to Vegas and playing the roulette wheel if you knew ahead of time what the next color and number were," he added. "Yet, apparently, it happens in the stock market on a very regular basis."
As for the tepid performance of SEC regulators and the Justice Department, "They are playing catch-up," Voudrie said. "The authors reported that it took the SEC, on average, 756 days to announce litigation, so it takes the authorities more than two years to bring the case."
The only proper conclusion to draw from the report, Voudrie added, was that "There have been some large players that have gone to jail for insider trading, but, based on this study, it appears that the vast majority of those trading on illegal information escape prosecution."
A financial services industry veteran with more than 20 years experience, Jeff Voudrie is a new breed of private money manager. Using sophisticated electronic monitoring and software, combined with his 20 years' experience as a money manager, Jeff works with you to create a personal investments management portfolio that reflects your lifestyle goals and risk tolerance. He specializes in stable growth and prudent profits while applying a robust, patented risk management processes. When you work with Jeff, you have the security of knowing that your life savings is getting the attention it deserves.
Jeff Voudrie, a financial planner in Johnson City, TN has been interviewed by The Wall Street Journal, CBS MarketWatch, The London Financial Times and the Christian Science Monitor. He is a former syndicated newspaper columnist and the author of two ground-breaking books: How Successful Investors Tripled the Return of the S&P 500 and Why Variable Annuities Don't Work the Way You Think They Work. He accepts a limited number of new clients in his personal investments management practice. He and his wife Julie live with their seven children in Johnson City, Tennesse. He is heavily involved in his local church and has done missionary work in Hungary and Cambodia.
Contact Information:
Common Sense Advisors
105 Keeview Court
Johnson City, TN 37615
877-827-1463
Jeff(at)CommonSenseAdvisors(dot)com
Source: The New York Times; Study Asserts Startling Numbers of Insider Trading Rogues
By ANDREW ROSS SORKIN; June 16, 2014