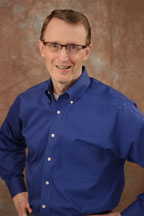 "While America sleeps, we continue to lose financial ground to those determined to unseat the monopoly of the U.S. currency," Voudrie pointed out.
TN, 37615 (PRWEB) June 25, 2014
The People's Republic of China's Central Bank's recent announcement that boosted the United Kingdom's bid to be a center for offshore trading of Chinese currency should be duly noted by anyone who cares about the U.S. economy, says Jeff Voudrie, private money manager and CEO of Common Sense Advisors.
"While America sleeps, we continue to lose financial ground to those determined to unseat the monopoly of the U.S. currency," Voudrie pointed out. "This recent announcement further illustrates the gains that are being made by Russia and China to further erode the USD."
Why does that matter? Voudrie said that as nations continue to make trade agreements that do not involve U.S. Dollars, it shows the lack of faith worldwide in our economy, as well as the rising of other economic strongholds. "For years, the U.S. has had a stranglehold on world trade by forcing cross-border trade between nations to be done in USD. To put it simply, no other currency had the trust and stability that the USD did," he said.
"Then, back in the 1970s we got rid of the gold standard and the USD became a fiat paper currency that wasn't tied to any hard asset—only the 'full faith and trust of the U.S. Government,'" he added. "That was followed in the decades since with ever- increasing and massive deficits and a Federal Reserve that doesn't seem to understand the need for a strong dollar."
As for whether the announcement of aggressive spread of the yuan would have any short-term impact on the average American, Voudrie opined, "It takes time for the long-term impact of some decisions to become evident, but when a fulcrum point is reached regarding the abandonment of the dollar, it will pick up speed quickly and the momentum will be difficult to stop. Is the USD quickly approaching that fulcrum point?"
To answer his own question, he offered this analysis: "Look at three recent events and judge for yourself. First, Russia and China recently signed one of the largest energy trade deals in history, and the trade wasnot done in USD. Second, the U.K. is likely to become the leading center for renminbi trade. Third, the tensions between Russia and Ukraine have exposed the lack of influence that the U.S. has in Europe as EU countries are hesitant to march to U.S. orders to shun Russia because so much of their economies depend on that trade."
The lesson for investors must be to look beyond the USD for profit. The new economic reality "I believe means that we need to broaden our investment horizons," Voudrie said."It is likely that the USD will continue to weaken, and in those situations, investing outside the U.S. can increase profits."
Voudrie stated that he has directed large portions of client accounts to investment in Canada and may expand into markets such as the UK, Europe, Australia and Asia. "There's no way to tell for sure what lies ahead," he concluded, "but a prudent money manager seeks to peer into the fog for the signs of danger so that his clients can be protected."
A financial services industry veteran with more than 20 years' experience, Jeff Voudrie is a new breed of private money manager. Using sophisticated electronic monitoring and software, combined with his 20 years' experience as a money manager, Jeff works with you to create a personal investments management portfolio that reflects your lifestyle goals and risk tolerance. He specializes in stable growth and prudent profits while applying a robust, patented risk management processes. When you work with Jeff, you have the security of knowing that your life savings is getting the attention it deserves.
Jeff Voudrie, a financial planner in Johnson City, TN has been interviewed by The Wall Street Journal, CBS MarketWatch, The London Financial Times and the Christian Science Monitor. He is a former syndicated newspaper columnist and the author of two ground-breaking books: How Successful Investors Tripled the Return of the S&P 500 and Why Variable Annuities Don't Work the Way You Think They Work. He accepts a limited number of new clients in his personal investments management practice. He and his wife Julie live with their seven children in Johnson City, TN. He is heavily involved in his local church and has done missionary work in Hungary and Cambodia.
Contact Information:
Common Sense Advisors
105 Keeview Court
Johnson City, TN 37615
877-827-1463
Jeff(at)CommonSenseAdvisors(dot)com
Source: The Wall Street Journal; China to Start Direct Foreign-Exchange Trades With U.K.;
By Tommy Stubbington ; June 18, 2014