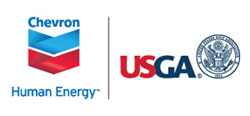 There is a compelling connection between the game of golf and the principles of STEM, and these students have demonstrated their passion and commitment to both.
Far Hills, N.J (PRWEB) June 20, 2014
The United States Golf Association (USGA) and Chevron have awarded their 2014 STEM Scholarships to 20 high school seniors who will pursue science, technology, engineering and math (STEM) disciplines in college.
The scholarship recipients are passionate about golf and have been active playing for their school and/or involved in youth golf oranganizations such as LPGA-USGA Girls Golf and The First Tee. They have also demonstrated a dedication to excel in STEM disciplines in the classroom and with their extracurricular activities.
"There is a compelling connection between the game of golf and the principles of STEM, and these students have demonstrated their passion and commitment to both," said Sarah Hirshland, senior managing director of business affairs for the USGA. "On behalf of the USGA and our partner, Chevron, we applaud these scholarship recipients for their efforts and hope that their stories will inspire more students to pursue STEM-related careers."
Students were awarded with scholarships ranging from $5,000 to $10,000, which may be renewed for up to three additional years or until a bachelor's degree is earned. The scholarship recipients will attend accredited four-year colleges and universities and will focus on STEM-related courses.
"Chevron is proud to partner with the USGA and award these hard-working, deserving students with STEM scholarships," said Steve Woodhead, manager of global social investment for Chevron. "As we continue to strengthen our investment in and commitment to STEM, we are excited to support these students as they work to develop the practical and critical thinking skills needed to become the inventors and innovators of the future."
2014 STEM Scholarship Recipients

William Blaser, Waialua, Hawaii, Stanford University
Kenzie Jenson, Fargo, N.D., North Dakota State University
Logan Lewis, Grinnell, Kan., Colorado School of Mines
Wyatt Navarro, Naples, Fla., Princeton University
Joshua Price, Dublin, Calif., Massachusetts Institute of Technology
Matthew Rosenberger, North Richland Hills, Texas, University of Texas at Austin
Emily Smith, North Mankato, Minn., Harvard University
Dexter Wilson, Jenera, Ohio, Wayne State University
Cynthia Yin, Thousand Oaks, Calif., Stanford University
Nicole Zatorski, Ft. Wright, Ky., Massachusetts Institute of Technology
The scholarships are part of a multi-year partnership to develop programs that encourage students to pursue STEM education and careers. Since 2012, the USGA and Chevron have provided more than $1.2 million in charitable support for programs such as the First Green Foundation, LPGA-USGA Girls Golf and The First Tee. Together, they collaborated with NBC Learn, the educational arm of NBC News, to create the "Science of Golf" video series, a 20-part program that explores STEM topics through the game of golf. Made especially for use in the classroom, these videos are aligned with lesson plans and national state education standards, and are available to the public at no cost at http://nbclearn.com/Golf.
About the USGA
The USGA conducts the U.S. Open, U.S. Women's Open and U.S. Senior Open, as well as 10 national amateur championships, two state team championships and international matches, attracting players and fans from more than 160 countries. Together with The R&A, the USGA governs the game worldwide, jointly administering the Rules of Golf, Rules of Amateur Status, equipment standards and World Amateur Golf Rankings. The USGA's reach is global with a working jurisdiction in the United States, its territories and Mexico, serving more than 25 million golfers and actively engaging 150 golf associations.
The USGA is one of the world's foremost authorities on research, development and support of sustainable golf course management practices. It serves as a primary steward for the game's history and invests in the development of the game through the delivery of its services and its ongoing "For the Good of the Game" grants program. Additionally, the USGA's Course Rating and Handicap systems are used on six continents in more than 50 countries.
For more information about the USGA, visit http://www.usga.org.
About Chevron
Chevron is one of the world's leading integrated energy companies, with subsidiaries that conduct business worldwide. The company is involved in virtually every facet of the energy industry. Chevron explores for, produces and transports crude oil and natural gas; refines, markets and distributes transportation fuels and lubricants; manufactures and sells petrochemical products; generates power and produces geothermal energy; provides energy efficiency solutions; and develops the energy resources of the future, including biofuels. Chevron is based in San Ramon, Calif. Chevron Corporation recently announced an additional $30 million commitment to create national partnerships with STEM-focused organizations, raising its total commitment to $130 million since 2011. More information about Chevron is available at http://www.chevron.com.