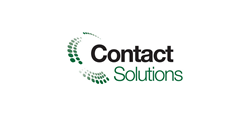 Reston, Va. (PRWEB) June 23, 2014
Contact Solutions, a leading provider of cloud-based customer care solutions improved by business intelligence, announced today that Michael Southworth has been named the company's Chief Executive Officer. Mr. Southworth has previously served as Contact Solutions' Chief Financial Officer, and will use his two decades of operational, financial, and strategic planning experience to help Contact Solutions continue to grow its groundbreaking customer service platforms.
"I am honored to take on this new role at Contact Solutions to expand upon an exciting product portfolio in the fast growing market of customer engagement," said Michael Southworth, Chief Executive Officer, Contact Solutions. "Our team is forging new paths for customer service at a time when it has become more impactful than ever to enterprise bottom lines."
With extensive experience with growth companies in the technology industry at a senior management level, Mr. Southworth has led organizations as they expanded from the fledgling early stages of development into major growth periods. He has been behind more than $100 million in private equity and debt financing in his past positions and has led mergers and acquisitions for a variety of businesses.
Mr. Southworth's experience includes various leadership roles at Corning, where he served as Senior Vice President, Global Wireless Solutions. Michael joined Corning in 2011 following Corning's acquisition of MobileAccess Networks where Michael was COO and CFO. Prior to MobileAccess, Mr. Southworth served as CFO for Metro Optical Networking Group at Lucent Technologies where he led finance and IT functions. He has also worked as Corporate Controller for Chromatis Networks, Group Controller for the European-based X-Stream Network, and Vice President of Telemus.
In addition to naming Mr. Southworth Chief Executive Officer, Contact Solutions also named his replacement, Nicole Cordes, as Vice President, Finance and Administration to support the overall company goals. Ms. Cordes is formerly the Controller at Contact Solutions. In the past, she was a senior financial leader at companies including JPMorgan Chase for more than a decade, and has established a new and flourishing team at Contact Solutions. She will continue to oversee the Contact Solutions accounting team in addition to supervising the company legal and information systems team.
###
About Contact Solutions
At Contact Solutions, we believe customer care should be effortless for the customer and sustainable for the enterprise. Our cloud-based, voice and mobile customer care solutions reduce effort through highly personalized self-service and agent-assisted experiences, provided at the convenience of the customer. We use business intelligence to continually improve and optimize customer care so enterprises can achieve superior results at sustainable cost, while adapting quickly to rapidly changing customer demands.
http://www.contactsolutions.com