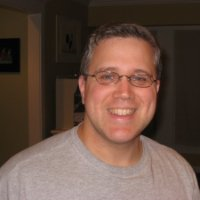 This book fills a void by providing a clear and objective introduction to investors about the risks and rewards of investing in alternatives
Chicago, IL (PRWEB) June 22, 2014
DailyDAC, LLC's Financial Poise Unit is pleased to announce that "The Investor's Guide to Alternative Assets: The JOBS Act, "accredited" investing, and You" became the number one best seller in the Securities section of the Kindle Bookstore on June 19th. The book was published on June 2nd.
Authored by DailyDAC founder, Jonathan Friedland, The Investor's Guide to Alternative Assets presents an unbiased and plain English introduction to venture capital, private equity, hedge funds, and other types of "alternative" assets.
"Alternative assets," according to Accredited Investor Markets Managing Editor, Adam Schlagman, "are poised to explode in popularity over the next few years, as large numbers of investors are just now beginning to understand that alternatives may have a place in their portfolios. This book fills a void by providing a clear and objective introduction to investors about the risks and rewards of investing in alternatives."
The book is also available through the Barnes & Noble Nook Store, and Apple's ibooks store.
About Financial Poise:
Financial Poise, a division of DailyDAC, LLC, produces educational content for three core audiences: business owners and C-level executives, accredited investors, and their respective trusted advisors.
About Jonathan Friedland
Jonathan Friedland is a corporate partner with the Levenfeld Firm, a law firm with global reach, headquartered in Chicago.