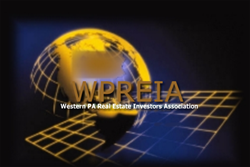 'Frank McKinney ... His groundbreaking deals and brand-making attention to detail have enabled him to make it big in his chosen field. Learn how you too can become a great success.' ~ Donald Trum
Pittsburgh, PA (PRWEB) June 23, 2014
Frank McKinney will be in Pittsburgh for a special one day seminar, which will teach real estate investing techniques and lessons learned from Frank's 400 million dollar investing career. This event is being promoted by the Pittsburgh Real Estate Investors Association and the Caring House Project Foundation, a charity that provides housing for the desperately poor in Haiti.
Who is Frank McKinney. Frank is a very successful real estate investor who started with a $50,000 flip and worked his way up to a $50 Million flip.
About Frank McKinney.
"Frank expertly illustrates the way to true fulfillment" ~ Anthony Robbins
"Frank McKinney has managed to do what I've done with projects all over the world. His groundbreaking deals and brand-making attention to detail have enabled him to make it big in his chosen field. Learn how you too can become a great success" ~ Donald Trump
"Frank McKinney is the King of readymade dream homes" ~ USA Today
"Frank McKinney is the Real Estate RockCzar. He likes to live on the edge" ~ Wall Street Journal
Unlike many other investing seminars, there will be nothing to buy at Frank McKinney's event. More importantly, all of the money collected over and above the cost of the event will go directly to build houses for the poor in Haiti. Frank has made his money, now when he teaches the money goes to support his charity. For every dollar that the seminar takes in, Frank will spend that dollar building homes in Haiti. So register now, and do some good in the world while you learn how to make your family's finances better.
It has taken Frank McKinney 25 years, and over $400 million invested in real estate to write and deliver the curriculum that he will present at this one-time only event. Learn wealth building through real estate and how to overcome fear associated with taking risk, and build a new home for a child in Haiti.
Who should attend? Anyone who is interested in learning how to use real estate as a vehicle for building wealth should attend. Anyone who is a real estate investors and who wants to learn how to take their business to the next level should attend. Anyone who has tried to make a living as an investor and is either currently struggling or has failed in the past should attend. Anyone who is employed as a real estate agent, realtor, mortgage broker, or other related industry who wishes to learn that path of the entrepreneur from one of the nation's most successful real estate entrepreneurs should attend. Lastly, anyone with a heart to help the extremely poor of Haiti should attend this event.
Every broker, agent, and investor that registers receives a 25% discount on your registration donation. To register go to http://MakeItBIGEvent.com and use the discount code MIBE25. This all day event will be held on June 28th from 9-5 PM, at the Sheraton Hotel in Station Square. The address of this hotel is 300 West Station Square Drive, Pittsburgh, PA 15219.
The Pittsburgh REIA is a cosponsoring this event. The Pittsburgh Real Estate Investors Association is a club of local investors who use real estate as a vehicle to attain financial freedom and build wealth. Membership is open to anyone, and the only requirement is a desire to learn. Please visit the club's website at http://PittsburghREIA.com for more information about the club or future educational seminars. All visitors are encouraged to sign up for the club's free educational newsletter.