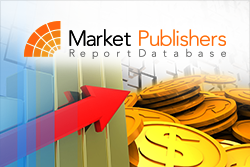 London, UK (PRWEB) June 23, 2014
The next generation network (NGN) makes it possible to deploy access independent services over converged mobile and fixed networks. The NGN is 'packet-based' network using IP to transport different types of traffic – be it data, voice, video or signaling.
NGN promises a high quality end-user experience. The NGN framework is expected to provide telecommunications service providers with a range of effective tools that would ensure customer loyalty for them. However, the path toward achieving the ideal NGN framework tosses certain formidable challenges, including operating and deploying HetNets, VoLTE, optimization (networks, handsets, and service delivery), next generation content and also applications, as well as dealing with next generation platforms such as cloud-based infrastructure, virtualization, and software defined networks.
New report package "Next Generation Network (NGN) Solutions and Market Opportunities" elaborated by Mind Commerce Publishing LLC is now available at MarketPublishers.com.
Report Package Details:
Title: Next Generation Network (NGN) Solutions and Market Opportunities
Published: June, 2014
Price: US$ 9,995.00
http://marketpublishers.com/report/technologies_electronics/telecommunications/comprehensive_next_generation_network_ngn_package.html
The report package is a valuable source of top-level information on NGN market. It presents a comprehensive overview of the major NGN solutions, provides a detailed analysis of the major opportunities emerging in the world NGN market. The package presents an up-close look at the actual market scenario, traces the historical development of the market, characterizes the market dynamics, and also touches upon the most important aspects and trends of the global NGN industry. The research reports package sheds light on the major infrastructure including SDN, NFV, SDP, IMS, and OSS/BSS systems; provides an insightful overview of the key applications, contains an industry ecosystem analysis; as well as outlines future growth prospects for the global NGN market. Besides, the report package includes an analysis of the next generation infrastructure alongside business issues involving wireless network transformation to support the Internet of Things (IoT).
Reasons to Buy:

Gain a clear idea of the current scenario in the world NGN market.
Get a comprehensive understanding of the key market segments performance.
Get wind of the trends prevailing in the world NGN market.
Become aware of the current market dynamics.
Be ready to take the right business decisions based on the top-level market intelligence.
Gain access to accurate data on the performance of the overall NGN market as well as its main sectors, and be ready to elaborate effective business-expansion and market-entry strategies.
Learn about the possible future changes in the world NGN market.
More new report packages and individual research reports by the publisher can be found at Mind Commerce page.