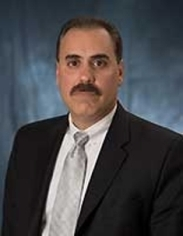 I remain passionate in my vision to advance the tools and capabilities used by the men and women who stand on the front lines of public safety. In pursuit of that goal, it is with both pleasure and excitement that I join PI as its first 2014 Fellow.
Alexandria, VA (PRWEB) June 25, 2014
The Performance Institute (PI) is very proud to announce its first 2014 Performance Fellow. John Santo Jr., a former government executive with wide-ranging experience in secure communications technology, is named as PI's National Public Safety Broadband Network Fellow. A senior executive leader with more than 34 years of federal service, Santo is moving ahead with a sound vision for transforming Federal mission-critical wireless communication.
PI's Fellows provide thought leadership, strategic direction, and hands-on expertise in expanding the Institute's work; advancing its mission to meet the critical issues and challenges facing organizations and governments.
"As the Executive Director for Enterprise Networks and Technology Support, Mr. Santo led an organization responsible for stewarding the successful design, implementation, and operation of the Department of Homeland Security Enterprise-Wide Area IT Network-DHS OneNet. As the Interim Executive Program Director for the high-visibility SBInet, he led a very successful re-plan of the ailing program," says PI's Executive Director, Bruce Anich. "We at PI are extremely excited to have Mr. Santo help us support our Public Safety Broadband efforts to help improve government performance as we continue our work at the federal, state, and local levels."
Santo's executive experience has breadth and depth in technology and security fields, consisting of Secure Mission-Critical Communications Technology, Border & Port Security Technology, Information Technology, and Law Enforcement & Investigative Technology. "On the heels of my government career, I remain passionate in my vision to advance the tools and capabilities used by the men and women who stand on the frontlines of public safety in America today. In pursuit of that goal, it is with both pleasure and excitement that I join PI as its first 2014 fellow," says Santo. "My background in Law Enforcement, Information Technology, and Acquisition Program Management will fit in well with PI's efforts to help improve government performance at the federal, state, and local level and in assisting agencies understand the transformational opportunity associated with the coming of a National Public Safety Broadband Network."
Find out more about The Performance Institute Fellows: http://www.performanceinstitute.org/fellows/
About The Performance Institute
Named "The Leading Think Tank in Performance Measurement for Government" on OMB's ExpectMore.gov, The Performance Institute has been a leader in Performance Management training and policy since 2000. As part of the Government Performance Coalition, a group of good government organizations, the Institute works to share best practices, work with limited budgets, and improve efficiency in government to improve delivery of citizen services. PI publishes research reports regarding performance management initiatives and trains more than 10,000 government managers per year on performance-based topics. Dedicated to improving citizen services and taxpayer transparency, the Institute uses a best practices foundation to deliver the most effective and tested methodologies for improving performance. http://www.performanceinstitute.org