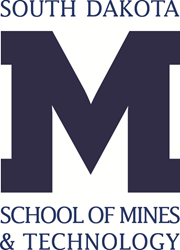 Rapid City, S.D. (PRWEB) June 23, 2014
The South Dakota School of Mines & Technology will testify in Washington, D.C., tomorrow before the House Subcommittee on Energy and Mineral Resources at an oversight hearing on "American Energy Jobs: Opportunities for Education."
SD School of Mines Provost and Vice President for Academic Affairs Duane Hrncir, Ph.D., is scheduled testify about the university's efforts to meet the needs of the growing energy industry with a new minor in Petroleum Systems and a broader Energy Resources Initiative.
The hearing is scheduled for 10 a.m. EST Tuesday, June 24, and may be viewed live online at http://naturalresources.house.gov/live/. Witnesses are by invitation only.
"The American energy boom has created new job opportunities across many sectors that require a skilled and educated workforce. Today's educational institutions are working to ensure that students and future generations are prepared to fill these jobs. High schools are focusing on teaching skills and exposing high school kids to opportunities in the energy sector, community colleges are filling the gap in partnering to train skilled workers, and colleges are expanding geology and engineering programs and finding joint partnerships with industry to focus on filling workforce needs," according to subcommittee documents.
The South Dakota Board of Regents recently approved a minor in Petroleum Systems to be offered this fall to help enhance energy industry job prospects for School of Mines graduates, many of whom are already hired by oil and gas companies. The university is equidistant from three of the largest energy-producing basins in the United States – the Williston Basin (Bakken, N.D.) to the north, the Powder River Basin to the northwest and the Denver Basin directly south. The new minor and an eventual graduate certificate in Petroleum Systems for professionals are the education components of the Energy Resources Initiative to serve both upstream and downstream energy industries.
###
About SDSM&T
Founded in 1885, the South Dakota School of Mines & Technology is a science and engineering research university located in Rapid City, S.D., offering bachelor's, master's and doctoral degrees. The university enrolls 2,640 students from 45 states and 37 countries, with a student-to-faculty ratio of 14:1. Find us online at http://www.sdsmt.edu, on Facebook at https://www.facebook.com/sdsmt and on Twitter at https://twitter.com/sdsmt.