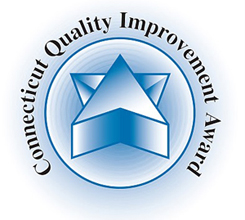 'This award underscores GoECart's commitment to keeping its merchants at the forefront of integrated commerce through the rapid and continuous innovation that is delivered seamlessly and consistently,' said Manish Chowdhary, GoECart CEO.
Bridgeport, CT (PRWEB) June 25, 2014
GoECart, a leading provider of fully integrated multichannel commerce solutions, today announced that it has won the prestigious 2014 Gold Innovation Prize presented by the Connecticut Quality Improvement Award (CQIA). This is the sixth year in a row the company has received the CQIA's Innovation Award, and the third consecutive year it has been recognized as a top-level Gold winner for its all-in-one integrated software suite, GoECart 360.
The receipt of the award is a testament to the company's commitment to ongoing innovation, as the CQIA promotes and recognizes excellence and innovation in Connecticut-based organizations.
"This has been an exciting year for GoECart, and we are thrilled to win the Gold award again!" said Manish Chowdhary, GoECart CEO. "The multichannel commerce environment is changing daily, if not hourly. This award underscores GoECart's commitment to keeping its merchants at the forefront of integrated commerce through the rapid and continuous innovation that is delivered seamlessly and consistently. Every day, our dedicated team works tirelessly to provide the ultimate in multichannel commerce solutions so that our merchants can thrive in today's competitive market," he said.
Over the past year, GoECart has taken the GoECart 360 platform to the next level with a host of new features, including:

Full End-to-End Integration with the World's Leading Online Marketplaces – In addition to Amazon, the GoECart suite now includes complete two-way integration with eBay, Sears, Rakuten and Buy.com.
True Omni-Channel Commerce Now Available – Store locator, Buy online pickup/return in store, Ship from Store, Store inventory visibility online and Associate ordering are a few new additions.
Google Trusted Store Integration – GoECart merchants can now proudly display the badge straight from Google that proves that they're fast and reliable shippers with a proven record of positive customer feedback.
Support for Google Dynamic Remarketing – GoECart merchants can meticulously target and advertise to customers based on their behavior on the website and across the entire Google Ad Network.
Next Generation Web-based POS – In-Store selling capability is now available, fully equipped with wireless barcode scanners, credit card swipe terminals, cash drawers and receipt printers.
Robust Multi-Storefront Support - Merchants can now easily manage multiple branded storefronts from GoECart's central back office targeting different clientele with unique sets of products, pricing, messaging and promotions.
Enhanced Support for International Shipping via Bongo Integration - International shipping and logistics is streamlined to ensure customers' orders arrive quickly worldwide without hassles like customs, duties, etc.
Advanced Multi-Destination Ordering Capability – Targeting corporate shoppers and gifting sites, this feature enables customers and CSRs alike to place online orders for items and have them delivered to their entire address book using a one-page checkout screen.
These remarkable innovations led to some outstanding results for GoECart and its customers, including Juno® Active™, who have seen their revenues grow 24% and an average order value grow 22% since GoECart 360 implementation last year. As well, dozens of merchants successfully migrated from a variety of disparate systems, including shopping cart, order management, fulfillment and CRM to the fully integrated GoECart 360 solution. Potential merchants are encouraged to call the company to obtain the relevant case studies.
About GoECart
GoECart provides integrated, on-demand cloud-based solutions that empower retailers to sell more goods and services more efficiently. Our flagship, all-in-one commerce suite, GoECart 360, combines a powerful ecommerce storefront with multi-channel order and inventory management, fulfillment, CRM, and much more. GoECart 360 enables merchants to sell across all major customer touch points—web storefronts, "brick and mortar" stores, call centers, mail order catalogs, and the leading online marketplaces. We help companies grow revenues, automate business processes, lower IT costs, and achieve greater profitability.
About CQIA
The Connecticut Quality Improvement Award Partnership, Inc. founded in 1987 is America's first state-level quality award using the Malcolm Baldrige National Quality Award for Performance Excellence. GoECart received the award at the CQIA's 27th Annual Conference on Wednesday, June 24th 2014 at the Saint Clements Castle in Portland, CT.
To watch a quick 2-min video on GoECart 360 and its benefits, please visit http://www.goecart.com/2-min-Video.aspx.