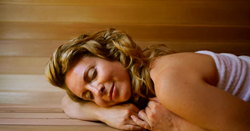 Renick, WV (PRWEB) June 25, 2014
Almost Heaven Saunas president, Rick Mouw, issued a warning to consumers today that some online vendors are offering inferior, imported saunas for sale, falsely using photos of real Almost Heaven Saunas.
"We are concerned that people might purchase these saunas, only to find that they are shoddily made abroad and that the selling company will not stand behind them," said Mouw.
Almost Heaven Sauna owners know the advantages of the real thing: beautiful saunas, hand-crafted quality, first-rate materials, USA manufacture, and a lifetime warranty. "It doesn't get much better," Mouw commented.
Almost Heaven Saunas is taking steps to have these "bargain" saunas cease using unauthorized photos of Almost Heaven models to sell their inferior saunas. Meanwhile, as the Romans said centuries ago, "Caveat Emptor": let the buyer beware.