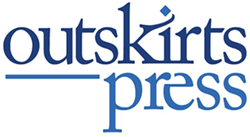 Outskirts Press, the fastest-growing full-service self-publishing and book marketing company today announced its top ten titles for May.
Denver, CO (PRWEB) June 24, 2014
Alphabetically, its ten best performing self-published books for May were:

Aces Back to Back by Scott W. Allen
The Addicts' Mom: A Survival Guide by Cassandra A. Collins
A Bias Toward Action by Rev. Dr. Tina Carter & Rev. Dr. Mindy Johnson-Hicks
College is Yours 2.0 by Patrick J. O'Connor Ph.D
Here's Your Sign by Charnelle Whittemore
Making Shift Happen by Steven Dakai, Ph.D.
Optimize Me by Jack Anstandig, MD and Randy Carver CRPC
The Oyster's Secret by Traci Dunham
Selfless Beyond Service by Pamela Zembiec
A Spark Of Magic by J. L. Clayton
All these books, and other Outskirts Press titles, are available from all major online retailers like Amazon, Barnes & Noble, Powells, Books A Million, and others, plus conveniently from the Outskirts Press Direct bookstore at http://outskirtspress.com/bookstore for discounts ranging from 10%-55%.
About Outskirts Press, Inc.
Outskirts Press offers high-quality, full-service self-publishing and book marketing services for writers and professionals who are seeking a cost-effective, fast, and flexible way to publish and distribute their books worldwide while retaining 100% of their rights, 100% of their profits, and 100% of the creative control. http://www.outskirtspress.com.
###
Outskirts Press, Inc., 10940 S. Parker Rd - 515, Parker, Colorado 80134
http://outskirtspress.com 1-888-OP-BOOKS