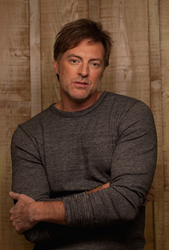 Of course, we have a great time but the bottom line is raising money to help our neighbors. Each year volunteers give their time and money to make someone else's life better, and that's what matters most.
SAVANNAH, Tenn. (PRWEB) June 24, 2014
Building on their history of having raised more than $1.4 million to help others, Darryl Worley and his team of volunteers have announced plans for this year's Tennessee River Run events. They will host the 13th Annual Tennessee River Run concert, presented by Bumpus Harley-Davidson, in downtown Savannah on Saturday, Aug. 9, 2014. Gates will open at noon, along with children's games and activities. The Ben Parker Project will perform at 12:30 p.m., followed by Crossroads, Cruzer, Parker Forbes/Everson, Surviving Allison, Bryan Moffitt Band and Dead Horse. Worley's performance will close out the event that night.
Concert tickets are available at the Darryl Worley Foundation Office at 325 Main St. in Savannah, Hardin County Convention and Visitors Bureau, all banks in Hardin County and Bumpus Harley-Davidson in Jackson. Individuals can pay with a credit card by calling 866-484-3877 or using PayPal at http://www.tnriverrun.org or http://www.darrylworleyfoundation.org. Adult tickets are $15 until the day of the show and $20 at the gate. Tickets for those seven to 12 are $10. Children six and younger can enter free with a paying adult. Those who would like to make a donation to the Darryl Worley Foundation can make the gift online at http://www.darrylworleyfoundation.org.
There also are several additional Tennessee River Run events that support work of the Darryl Worley Foundation. The Darryl Worley and Friends Songwriters in the Round Gala will be held Friday, Aug. 8, on the lawn of the historic home of Savannah Mayor Bob Shutt and his wife. Dinner will be at 6:00 p.m., with music beginning at 6:45 p.m. Sponsorship tables for 10 people are $3,500 for a golden circle table, $750 for a corporate table and $100 for an individual ticket. Reservations are available by calling 731-607-3375 or 731-926-5076.
Three Darryl Worley and Friends Songwriters' Events raise money for the Darryl Worley Foundation throughout the summer. They are scheduled for Bumpus Harley-Davidson of Memphis on Tuesday, June 24, Bumpus Harley-Davidson of Murfreesboro on Tuesday, July 15 and Bumpus Harley-Davidson of Jackson on Tuesday, July 22.
The motorcycle poker run and arts and crafts fair are scheduled for Saturday, Aug. 9. The TRR Golf Tournament will be Friday, Aug. 15 at Shiloh Golf Course in Adamsville. The Pickwick Parrot Heads will host the TRR Boat Poker Run on Saturday, Aug. 16. The 5K and bass tournament (http://www.theworley.org) will be held on Saturday, Sept. 6.
Regarding the 13th annual event, Worley said, "Even though schedules are demanding, hosting the Tennessee River Run is a priority. This year we've moved the event to August and lowered ticket prices. Of course, we have a great time but the bottom line is raising money to help our neighbors. Each year volunteers give their time and money to make someone else's life better, and that's what matters most."
Throughout a career that has produced nearly 20 hit singles, Worley has become a mainstay of modern country music. The Hardin County native has topped the charts with singles including "I Miss My Friend," "Have You Forgotten?" and "Awful, Beautiful Life." He hit the Top 20 with the first three singles from Hard Rain Don't Last – "When You Need My Love," "A Good Day to Run" and "Second Wind" – and followed with "If Something Should Happen," "I Just Came Back From a War," the iconic "Tennessee River Run" and "Sounds Like Life To Me." Along the way, he earned nominations for five major ACM and CMA awards, including Song of the Year and Single of the Year, and wrote songs for other artists, including George Jones. For his latest album, One Time Around, Worley wrote all but two of the songs working with longtime friends and collaborators like Wynn Varble, Don Poythress, Brett Jones, Steve Leslie and Kevin Grantt.
Seven bands will take the stage before Worley's performance this year. The Ben Parker Project (http://www.benparkerproject.com) from Moulton, Ala. features 16-year-old Parker on vocals and lead guitar. His parents, Gaylon and Kendra, provide harmony and vocals, and Gaylon is on bass guitar. Zach Lowrey adds vocals and plays rhythm guitar, and Colby McLemore is on the drums.
Crossroads, from Jackson, Tenn., plays a variety of music from classic to southern rock, new country and even some funk thrown in just for fun. Band members Jim Bryan, Mike Blackwell, Josh Weaver, Hill Hight and Jimmy Stegall all are seasoned veterans.
Another Jackson favorite, Cruzer (http://www.CruzerRocks.com), performs a unique blend of rock that covers a broad range of styles from R&B to modern rock. Cruzer features two lead vocalists, Bill Daggett and John McManus, both playing lead guitar, drummer Josh Wood and bass player Kelly Duncan.
Parker Forbes, a 15-year-old who was originally from Jackson and Savannah, is performing at the Tennessee River Run for the second time. His main band, Everson, will perform songs from their new CD. They have just completed a spring/summer mini tour of Chicago, L.A., Nashville and Memphis. They have several international dates as part of their fall and winter schedule, also.
Surviving Allison is a high-energy pop-rock band whose influences range from pop and rock to folk and blues. Surviving Allison has played with Top 40 artists from several genres, including: Dave Matthews Band, Montgomery Gentry, Andy Grammer, Gloriana, the Eli Young Band and The Red Jumpsuit Apparatus. Through Surviving Allison's Belk sponsorship, they also are playing alongside Rascal Flatts, Sheryl Crow, OneRepublic, The Script, Jason Aldean and Florida Georgia Line.
Bryan Moffitt has opened for country acts such as Trent Tomlinson, Daryle Singletary, Worley, Mickey Gilley, Gene Watson, Georgette Jones, Little David Wilkins and W.S. Holland. He currently has several songs on the radio such as "Gasoline," "The Stone" and "Joanie." The Bryan Moffitt Band plays regularly around West Tennessee, often helping organizations such as The Carl Perkins Prevention of Child Abuse Center and Relay for Life.
Dead Horse, formed in a basement in Bucktown, Tenn., is an alternative country band. Fronted by Justin Smith and Chris Jackson, the band also features Preston Lambert on bass and Bud Russell on drums. After bursting on to the scene in March 2012, within six months the band had shared the stage with names such as Badfinger, David Lee Murphy, John Anderson and Worley. Their self-titled EP features five tunes written by the band.
More information is available at http://www.darrylworleyfoundation.org, and updates on all events can be found at http://www.facebook.com/TennesseeRiverRun, http://www.darrylworley.com and http://www.tnriverrun.org. Proceeds from the Tennessee River Run fund the Darryl Worley Foundation. The foundation, a 501c3 public benefit corporation, has existed since 2002 to serve people in the Mid-South — directly helping individuals in need and serving others through nonprofits, including St. Jude Children's Research Hospital, Cystic Fibrosis Foundation, Le Bonheur Children's Medical Center and Darryl Worley Cancer Treatment Center.