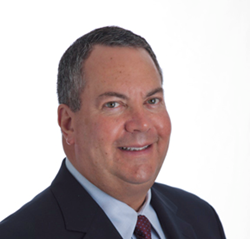 'After we ensure the business is clear on their objectives, the ensuing digital marketing strategy can be crafted and executed, then tracked to show consistent and measurable results in helping to achieve the company's goals.' - Larry Wolff
Phoenix, AZ (PRWEB) June 25, 2014
Four industry leaders have combined their skill sets to launch a new digital marketing agency with the goal of changing the paradigm of social media marketing. This new agency, Imagine WOW!, has a mission of helping companies ensure that their digital marketing campaigns are in alignment with their business goals.
Companies have been spending money with online marketing and social media campaigns for years; however, many marketing managers & executives still struggle to see the return on their investment. Sadly, many of these businesses have engaged in activities such as creating a social media presence just because they thought it was the right thing to do. They spent money without asking what the return on investment (ROI) would be, and this alarming trend has even turned many jaded business leaders into skeptics and naysayers with regard to digital marketing.
Company Co-Founder and Chief Experience Officer Rebekah Radice stated, "Anyone can set up a company Facebook page, a Google Plus account, or corporate LinkedIn profiles, but ensuring that those activities help a company achieve its goals profitably is a whole different ballgame." Imagine WOW! begins all client engagements with an assessment either on the business or marketing side, which helps the company identify both deficiencies and opportunities before engaging in a digital marketing campaign. Co-Founder and Chief Alignment Officer, Larry Wolff remarked, "After we ensure the business is clear on their objectives, the ensuing digital marketing strategy can be crafted and executed, then tracked to show consistent and measurable results in helping to achieve the company's goals."
The Imagine WOW! team notes their biggest competitive advantage was in attracting a veteran corporate restructuring strategist to oversee the business strategy component of their offerings. Sabrina Gibson, the visionary behind the firm, stated, "After seeing the work that Larry (Wolff) had done in the corporate arena, I started to imagine what it would look like to bring that expertise into our social media engagements." The core Imagine WOW! leadership team includes Larry Wolff, Sabrina Gibson, Rebekah Radice, and Anthony Kirlew, all who bring a long history of success with their clients in the realm of business strategy and digital marketing.
For more information on the company and its mission, please visit: http://www.imaginewow.com.
About Imagine WOW!
Imagine WOW! is a full service digital marketing agency serving mid-sized to Fortune 1000 companies seeking to leverage online marketing and social media for growth. The company was launched by industry leaders with expertise in business strategy, digital marketing, and social media consulting, with a goal of helping companies see a positive return on investment by aligning the digital marketing strategy with the business strategy. Learn more about the company and its mission at http://www.imaginewow.com.