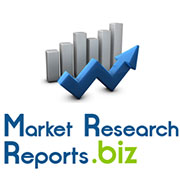 Global And China Automotive Audio And Infotainment Industry Report, 2013-2014
(PRWEB) June 25, 2014
The report mainly covers the following:
1. Global automotive industry and market
2. China automotive industry and market
3. Development trend of global automotive infotainment
4. Global automotive infotainment industry and market
5. 23 automotive infotainment vendors
Browse Full Report with Toc: http://www.marketresearchreports.biz/analysis-details/global-and-china-automotive-audio-and-infotainment-industry-report-2013-2014
Mid- to lower range automobile is usually equipped with a simple set of audio system, which is mainly composed of head-unit, amplifiers and loudspeakers, while for premium car, the addition of communications, navigation and display systems on this basis turns it into infotainment system. Massive prevalence of smartphone promotes the upgrading of infotainment system once more, developing towards integration of more functional systems, like infotainment in Model S of Tesla, which has become the automobile information and network center.
The infotainment market has evolved from a pattern absolutely dominated by infotainment suppliers to the one with three pillars, namely, automobile factory, infotainment supplier and mobile phone vendor. For the moment, it seems that mobile phone vendors have competitive edge. Apple and Google were early conscious of the trend and both introduced corresponding systems. For luxury car makers, customer satisfaction precedes costs and in order not to stand wrong side in the war between Apple and Google, they support the two systems. High-end vendors tend to support Apple's system, whereas medium and low-end automakers are more inclined to support Google's system.
To Download Full Report With Toc:
http://www.marketresearchreports.biz/sample/sample/208351
The design of infotainment system has become unprecedentedly sophisticated, which caused differentiation of infotainment industry. The infotainment firms, especially European and American ones, which have close cooperation with carmakers, focus on design and outsource or purchase hardware as much as possible, while the companies, which originally excelled in hardware manufacturing, notably Japanese ones, started making more efforts in hardware field, providing OEM service or key parts. For now, regardless of any infotainment, its head-unit must be equipped with a suite of CD/DVD Mechanism, with over 75% market share held by Panasonic, J&K and Pioneer. Due to high barriers to entry, profit of OEM is no less than that of brand vendors.
Table of Content
1. Global Automotive Industry and Market
1.1 Global Automotive Industry
1.2 Global Automotive Market
2. China Automotive Market
2.1 Overview of China Automotive Market
2.2 Analysis of China Automotive Industry
2.3 Recent Developments of China Automotive Market
To Inquiry Before Buying Report:
http://www.marketresearchreports.biz/analysis/208351
3. Status Quo and Future of Automotive Networking
3.1 Introduction to Infotainment
3.2 Automotive Connection Service Market Size
3.3 GENIVI Alliance
3.4 MIRRORLINK
4. Automotive Audio Market and Industry
4.1 Introduction to Automotive Audio System
4.2 Automotive Audio System Industry Chain
4.3 Market Share of Global Automotive Audio System Vendors
4.3.1 Market Share of Global OE Automotive Audio System Vendors
4.3.2 Supply Ratio of Major Automotive Audio System Suppliers for Key Global Automakers
Find More Reports Under Machines Market Research Reports: http://www.marketresearchreports.biz/category/120
About us
MarketResearchReports.biz is the most comprehensive collection of market research reports. MarketResearchReports.Biz services are specially designed to save time and money for our clients. We are a one stop solution for all your research needs, our main offerings are syndicated research reports, custom research, subscription access and consulting services. We serve all sizes and types of companies spanning across various industries. Kindly visit: http://www.marketresearchreports.biz/.
Contact Us:
Office: United States
State Tower
90 State Street, Suite 700
Albany, NY 12207
United States
Toll Free: 866-997-4948
Tel: +1-518-618-1030
E: sales(at)marketresearchreports(dot)biz
To Read More Reports Under Same Publisher: http://www.marketresearchreports.biz/publisher/67