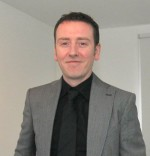 By explaining the choices and giving patients advice about their options, we hope that people are able to use the information to understand their options and make the right decision for them.
Bristol (PRWEB UK) 30 June 2014
Laser hair removal is now one of the most popular non-invasive treatments in the UK, with more and more people discovering the benefits of permanent hair reduction. The increase in demand has inevitably led to a wider range of suppliers in the market with some offering very attractive prices, yet all laser hair removal is not the same.
Skin expert Dr. John Quinn, founder of professional skin treatment business, Quinn Clinics, is warning patients to choose their hair removal system and provider with care, and to help them make the right choice, has created a comprehensive Guide to Shopping for Laser Hair Removal in order to explain the options so that patients can make safe and informed decisions.
Dr. John Quinn, founder and medical director of Quinn Clinics, explains:
"The appeal of laser hair removal is now quite widely understood – permanent hair reduction means that people have smoother, healthier skin without the need to shave daily."
"However, there is a plethora of laser hair removal systems available. These have differing features which can affect results depending on the individual's own colouring and requirements as well as the skill of the laser therapist. It is really important for patients to make the right choice."
The bewildering array of technology is certainly one of the more confusing areas for those considering laser hair removal. Quinn Clinics' Guide to Shopping for Laser Hair Removal breaks this down into a simple explanation of the two main systems – laser and IPL (intense pulsed light) – explaining how they actually work in non-technical language. The Guide also includes a very helpful 10-point comparison of the advantages of laser vs IPL.
Dr. John Quinn continues:
"Safety should also be a big concern for anybody choosing laser hair removal. Some systems are simply less likely to cause problems than others. Understanding this is important in a market where people are increasingly tempted to shop around on price alone."
"In addition, there is no legal requirement for practitioners or clinics/salons to be trained or registered in any way, but we help patients understand exactly what to look for in choosing a laser hair removal provider."
"By explaining the choices and giving patients advice about their options, we hope that people are able to use the information to understand their options and make the right decision for them."
Quinn Clinics is an independent, doctor-led company with skin clinics based in Bristol and London. Both clinics offer laser hair removal with highly trained therapists. They will shortly be offering a choice of technologies. The latest addition is the new Candela elōs Plus with Motif - a pain-free laser hair removal system – which complements their existing Lumenis machine, which works on a very broad spectrum of hair type and skin colour combinations. Quinn Clinics is the first and only company in Bristol to offer these advanced treatments.
Although many competitors charge for a consultation, Quinn Clinics offer a free appointment with a skin test to enable patients to assess the treatment without any cost or obligation.
Quinn Clinics also have a separate website http://www.bristollaserhairremoval.co.uk dedicated to those looking for the treatment.
The company enjoys an excellent reputation for customer service and has won a number of awards to reflect this. Both the London and Bristol clinics are fully registered with the CQC and have passed inspections with flying colours.
Quinn Clinics offer an unusually extensive range of cosmetic and medical skin treatments including popular anti-wrinkle injections, dermal fillers and lip filler treatments. The clinics are equipped with the latest advanced skin treatment technology, including IPL, laser, CO2 and Pelleve radio frequency. They also tackle medical skin issues including acne, rosacea, thread veins and excessive sweating.