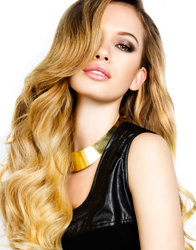 "Some small businesses are wary of the bottom line, but for our company, we know that it has a positive impact on the lives of our workforce, so for that fact alone it is worth doing"
(PRWEB UK) 26 June 2014
Beauty Works, a leading UK hair and beauty brand, based in the north west of England, is backing the drive to eradicate in-work poverty, spearheaded by Dr John Sentamu, Archbishop of York.
Sentamu is urging companies in the UK to pay their employees at least the 'Living Wage' rate, which is set at £7.65 per hour, more than 21% higher than the current minimum wage rate of £6.31.
Beauty Works Commercial Director, Tom Carroll, says;
"We made the decision last year that we would work towards paying all of our employees the Living Wage rate of pay as recognition of the fact that we are only as good as our staff, and a well-paid workforce is a better motivated workforce.
We took the plunge and implemented our Living Wage policy with effect from the first of May this year, which coincided neatly with International Labour Day.
It is our intention that our wage policy will keep pace with the national Living Wage, which is set annually.
Some small businesses are wary of the bottom line, but for our company, we know that it has a positive impact on the lives of our workforce, so for that fact alone it is worth doing"
The UK Living Wage rate is set annually by the Living Wage Foundation and calculated by the Centre for Research in Social Policy at Loughborough University.
BeautyWorksOnline.com is a leading player in the hair extensions market and supplies its product across the UK and Worldwide from its base in Cheadle, near Manchester. Fans of its products include many leading celebrities, including Nicole Scherzinger, Alesha Dixon and Michelle Keegan.