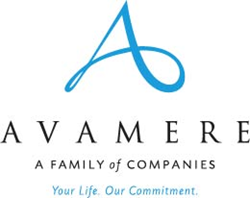 "Brad is a strong leader within the Avamere Family of Companies. He lives out the Avamere mission to enhance the life of every person he serves through his progressive approach to the care of our patients combined with his business acumen."
Wilsonville, OR (PRWEB) June 25, 2014
The Avamere Family of Companies announced that Brad Litle, Regional Director of Operations, has been chosen by the American Health Care Association and the National Center for Assisted Living (AHCA/NCAL) as a future leader in long-term and post-acute care. Litle will join the Association's Future Leaders program, a year-long program that offers advance training and guidance for long-term and post-acute care professionals.
"AHCA/NCAL is dedicated to offering skilled nursing professionals who are providing high quality care the opportunity to enhance their leadership skills," said Mark Parkinson, President & CEO of AHCA/NCAL. We look forward to seeing Brad and the entire Future Leaders class apply these newly-acquired skills to improve the well-being of individuals within long term and post-acute care."
"We are very proud of Brad and all of his accomplishments," says Matthew Hilty, Vice President of Operations of Avamere Living. "Brad is a strong leader within the Avamere Family of Companies. He lives out the Avamere mission to enhance the life of every person he serves through his progressive approach to the care of our patients combined with his business acumen."
After gaining ten years of valuable professional experience in management and financial services, Brad joined Avamere and found his true passion in long-term care as the Administrator for Avamere Rehabilitation of Clackamas in 2009. While at Clackamas, Brad led the care center to a 5-star CMS rating and high customer satisfaction scores. Brad transferred to Avamere Rehabilitation of Hillsboro in 2011 and was challenged to provide the same strong results with a larger community. During his time at Hillsboro, Brad achieved a Bronze and Silver AHCA Quality award, a 5-star CMS rating, and strong survey, satisfaction, and financial results.
Since 2004, AHCA/NCAL has hosted long-term and post-acute care professionals in the Future Leaders program. Selected participants both demonstrate leadership potential, and represent the interests of both state and national long term care providers. The program covers the latest theories and practical applications in quality management, customer satisfaction, and leadership. The year-long program kicks off with a two-day symposium, "Future Leaders of Long Term Care in America," held each year in Washington, D.C. This year's symposium took place June 11-13, 2014.
ABOUT AHCA/NCAL
The American Health Care Association and National Center for Assisted Living (AHCA/NCAL) represent
more than 12,000 non-profit and proprietary skilled nursing centers, assisted living communities, post-acute centers and homes for individuals with intellectual and developmental disabilities. By delivering solutions for quality care, AHCA/NCAL aims to improve the lives of the millions of frail, elderly and individuals with disabilities who receive long term or post-acute care in our member facilities each day. For more information, please visit http://www.ahca.org or http://www.ncal.org.
ABOUT THE AVAMERE FAMILY OF COMPANIES
Founded in 1995 and based in Wilsonville, Oregon, the Avamere Family of Companies began as a single nursing facility in Hillsboro, Oregon. Today, the Avamere Family is comprised of 41 Independent Living, Assisted Living, and Skilled Nursing facilities, over 6,000 employees, and multiple ancillary healthcare companies that provide services including inpatient and outpatient rehabilitation, home care, home health, and hospice. For more information, please visit http://www.avamere.com.