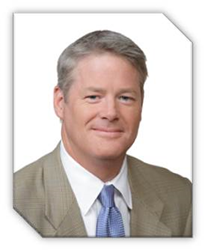 I have been impressed with Clinovo's team dedication, expertise and enthusiasm.
Sunnyvale, CA (PRWEB) June 26, 2014
Glenn Keet, former President at Axolotl and Senior Vice President at Optum, joins Clinovo as the new Chief Executive Officer (CEO). Glenn brings nearly 30 years of experience in the Healthcare IT industry to the Sunnyvale-based Contract Research Organization (CRO). Founder Ale Gicqueau simultaneously transitioned into the role of President & Chairman.
Mr. Keet has been an active Board Member and Investor in Clinovo, assisting with fundraising efforts to launch CloudClinica, Clinovo's forthcoming disruptive cloud-based platform for clinical trials. "I have been impressed with Clinovo's team dedication, expertise and enthusiasm," states Keet. "I am very excited to help guide this company to the next level. "
Prior to joining Clinovo, Keet spearheaded Business Development for Optum's Health Care Cloud, focusing on cultivating the ecosystem of providers, developers, and consumers. Keet became part of Optum after its acquisition of Axolotl, which he co-founded in 1995. Axolotl was a provider of SaaS and cloud software for the distribution, exchange, and management of patient health information by healthcare professionals, and in so doing established the commercial health information exchange industry.
"The appointment of Glenn Keet as CEO is a major step for the company," says Ale Gicqueau, President & Chairman at Clinovo. "Glenn brings the experience and skills to position Clinovo as the leading global player in the eClinical systems market."
Contact information
Sophie McCallum
Director of Operations, Clinovo
408-773-6258
sophie.mccallum(at)clinovo.com
About Clinovo
Clinovo is a technology focused Contract Research Organization (CRO) headquartered in the Silicon Valley. Clinovo streamlines clinical trials for life science companies globally by developing validated, intuitive eClinical systems. Clients claim over 50% cost savings using Clinovo's Electronic Data Capture (EDC) system ClinCapture®, and CDISC Express, the first open source CDISC conversion tool. Services also include Biometrics Services, Staffing Solutions, and TechTrainings.