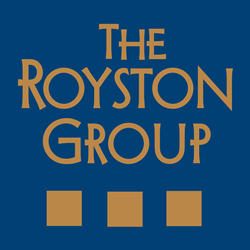 The market is flush with cash and decent product is very difficult to find
Los Angeles, CA (PRWEB) June 30, 2014
The Royston Group has completed the sale of a single tenant, triple net lease retail building. The 23,000 square foot building, located in a high income suburb of Washington, D.C., sold for $5.9 million. Built in 2001, the property sits on 2.36 acres of prime retail land which was leased on an absolute triple net basis to specialty retailer Michaels Stores. The lease term was 10 years and Michaels had been at this location for over 15 years.
Royston Group President Greg Cortese represented both the buyer and the seller in the transaction. The buyer selected this property to complete a 1031 exchange. In addition to the favorable economics of the property the buyer also liked the market fundamentals of the site which included high traffic counts, low retail vacancy in the area and a dense population base surrounding the site. Both buyer and seller are private real estate investors based in California.
"If you have a properly priced building in a good, in-fill location it will sell. The rent Michaels was paying was replaceable if they leave this location. The market is flush with cash and decent product is very difficult to find." said Cortese.
Greg Cortese, President of The Royston Group and Rob Sutton, Vice President specializes in the sale of single tenant net lease properties. The Royston Group is a privately held commercial real estate investment firm, founded in 1992. The company provides services for a multitude of net lease commercial property types including office, industrial, retail and medical. The firm has completed over $2 billion in real estate sales since its inception. http://www.theroystongroup.com