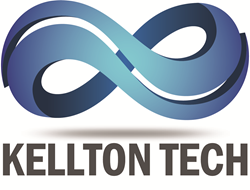 New Jersey, USA (PRWEB) June 27, 2014
Kellton Tech Solutions Ltd. has been recently named one of the top 20 companies across the globe according to CIO Review research on the '20 Most Promising Travel & Hospitality Solution Providers' for 2014. The annual research, overseen by CIO Review showcases and recommends companies with best innovations in travel and hospitality industry.
The top 20 list is derived from measuring dimensions such as innovations in cloud-based hospitality management systems; better connectivity through effective communication equipment; and efficient back-office accounting systems, etc. The selection panel evaluates the capabilities of several vendors in this space which enhance and simplify customer experience.
"We are honored by inclusion of Kellton Tech in the list of '20 Most Promising Travel & Hospitality Solution Providers'. Our success in balancing innovative solutions with cost savings is validated by CIO Review's criteria for recognition," said Abhishek V. Singh, Senior Vice President, Kellton Tech Solutions Limited. "We shall continue to strive and improvise our services, and we look forward to earning the top industry rating very soon", he added.
The companies featured have showcased in-depth expertise in integrated and innovative technologies to streamline operations across the travel and hospitality arena. A distinguished panel comprising of CEOs, CIOs, VCs, industry analysts and the editorial board of CIO Review selected the final 20. The companies on the list have validated their skills to deliver complex solutions and services, manage global customers, and sustain successful financial performance.
About Kellton Tech Solutions Ltd.
Kellton Tech Solutions Limited is a publicly listed (BSE: 519602) , CMMI Level 3 and ISO 9001:2008 certified global IT services organization. It is headquartered in New Jersey, USA and has development centers in the United States and India. For two innovative decades, Kellton Tech has put into practice the vision upon which it was founded viz. "to offer infinite possibilities with technology". The company is committed to providing end-to-end IT solutions, strategic technology consulting, and offshore product development services. Kellton Tech serves the full gamut of customers including startups, early-stage companies, enterprise companies, and Fortune 500 businesses. The organization has serviced customers representing a wide range of verticals including retail, travel, e-commerce, education, hospitality, advertising, market research, manufacturing, consumer goods, logistics, SCM, and non-profits. Kellton Tech is also a global leader in providing Enterprise Mobility Solutions and Mobile Application Development.