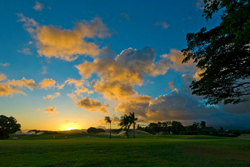 PiliMai is being built as a direct response to the lower housing inventory and the fact that only resale homes -- not new homes -- are available for sale
Poipu, Hawaii (PRWEB) June 27, 2014
With condominium properties on the island of Kauai appreciating in value and the real estate market's low inventory, seasoned real estate pros are surprised at the level of interest being generated at PiliMai at Poipu, the highly anticipated townhome community located on the Kiahuna Golf Course on Kauai's famous South Shore, one of Hawaii's most popular destinations.
"Kauai's housing market has steadily recovered value in the rebound of home prices during the last several years," said Economist Paul Brewbaker of TZ Economics, who confirmed that the relatively tight inventory and limited production could make it a good time to be selling (or investing) into rising demand. "The supply side is constrained, and a well-informed investor with a good long-term strategy would do well in thinking of Kauai's real-estate market in strategic terms," Brewbaker said.
PiliMai is the only new condominium project on golf course frontage with distant ocean views that has been approved for development by the County of Kauai. "There's a tight leash on new homebuilding, and an even tighter leash on visitor accommodations, so PiliMai is an attractive real-estate investment, added Jeffrey Prostor, president of Brookfield Homes Hawaii, the homebuilder developer who conceived of PiliMai in 2006.
Nestled between the sunny shores of Pacific and lush mountains, PiliMai at Poipu is a community of attached condominium townhomes with a range of floor plans and pre-construction pricing starting from mid $600K. The spacious units range in size from 1,208 to 1,850 square feet and offer 2-4 bedrooms and up to 3.5 baths.
The timing of this project is well suited to the current economic and real-estate trends, particularly since the Koloa/Poipu area has had a severe shortage of mid-range housing. Kauai's tourism market has recovered almost everything it lost during the severe downturn of 2008-09, showing an attractive sense of resiliency and speed-of-recovery that long-term real estate investors look for. PiliMai is priced at levels that will be attractive to full-time Kauai residents, as well as those who wish to make Hawaii their second home. When complete, PiliMai will add 191 new homes to Kauai's home inventory.
According to TZ Economics, Kauai's condominium market experienced a whopping 33.4% annualized growth rate from May 2011 through December 2012. That annualized growth rate dropped to 18% after December 2012, and most recent year-over-year data shows growth of nine percent.
"PiliMai is being built as a direct response to the lower housing inventory and the fact that only resale homes -- not new homes -- are available for sale," said Prostor." We see continued growth in Hawaii, and the median prices for Kauai's existing condominiums have been steadily rising for several years."
The tremendous response to PiliMai confirms that a great deal of pent-up demand for housing is occurring on Kauai, especially in Poipu, a highly desired resort community known for its breathtaking beaches, fine dining, shopping, and exceptional golf opportunities.
"Amid the climate of rising consumer confidence, relatively low mortgage interest rates and low inventory we've been very pleased with the strong demand at PiliMai," added Prostor. "Construction on PiliMai will begin within the next few months and savvy homebuyers seeking a luxury home in Poipu are encouraged to contact Brookfield Homes Hawaii at (808) 356-2032, via email at pilimai(at)brookfieldhawaii(dot)com or on the Web at http://www.brookfieldhawaii.com/pilimai/. Reservation holders will be contacted in chronological order once buildings are released.
About Brookfield Homes Hawaii
Brookfield Homes Hawaii, Inc. is an award-winning home builder that offers luxury residential resort communities on the Islands of Hawaii including KaMilo at Mauna Lani (Island of Hawaii), Nihilani at Princeville and PiliMai Poʻipū (Island of Kauai).