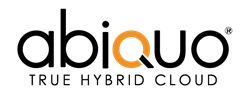 Time to market is a critical issue for service providers. The longer they wait to have a service in the market, the more they risk their customers going elsewhere.
(PRWEB UK) 1 July 2014
Managed service providers (MSPs) and hosting companies are seeing customers test and move to Amazon's Web Services platform, as Amazon's 60+% year-on-year growth suggests. And it's not just US companies under attack – Amazon has hinted that it may open a German Data Centre too.
To help these MSPs retain customers and build new offerings, Abiquo, creator of the Cloud Management Platform already used by top ranked MSPs to deliver their Virtual Data Center services, has today released its new Provider Edition – a single platform for MSPs to create True Hybrid Cloud services for Enterprise customers.
"Hosting companies and service providers tell us that their customers are starting to use public clouds such as Amazon and DigitalOcean, and that they're worried about losing revenue and the 'trusted partner' status that they've worked so hard to gain," said Ian Finlay, VP of Product at Abiquo. "By implementing Abiquo Provider Edition they give their customers access to their choice of public cloud provider alongside their own high-quality on-premise cloud products."
Gilles Samoun, CEO at Abiquo commented: "Time to market is a critical issue for service providers. The longer they wait to have a service in the market, the more they risk their customers going elsewhere. Our customers get to market in weeks, instead of taking months to develop on open source software. It's also very easy to get a sales team ready to sell – a focus on business rather than implementation".
This new release, with an elegant new user interface and simplified workflow, builds upon Abiquo's proven solution to offer a True Hybrid Cloud platform – one portal, one reporting interface, one metering engine and one set of APIs across on-premise infrastructure and public cloud providers alike. A rich set of configuration options and integration points lets providers differentiate their product from competitors and serve their specific customer bases.
Samoun adds: "Customers can be confident that this new Provider Edition is proven at scale, having been running in our free Abiquo anyCloud SaaS service for some months."
Abiquo Provider Edition ships with support for Amazon, VMware ESX, Hyper-V, KVM, Oracle VM and Xen, with additional modules for Google Compute Engine, HP Cloud, Rackspace, ElasticHosts and DigitalOcean in the pipeline.
Abiquo Provider Edition is a free upgrade for existing customers, and can be sampled for free online at http://www.abiquo.com/anycloud.

Notes to editors:
● For more information on Abiquo, visit http://www.abiquo.com.
● Find out about True Hybrid Cloud at http://www.abiquo.com/true-hybrid-cloud/
● Media enquiries: ian(dot)finlay(at)abiquo(dot)com or 020 3151 0900
Abiquo delivers the industry's leading cloud orchestration software for service provider clouds, allowing providers to quickly build and monetise cloud services, by managing hybrid, private and public cloud infrastructure from one intuitive portal.
Designed from the ground-up as a strategic solution to meet the needs of customers, Abiquo was specifically architected to be hardware and hypervisor independent. By focusing on the needs of all major stakeholders, and employing many breakthrough techniques to manage and secure the cloud, Abiquo delivers a unified solution which is truly greater than the sum of its component parts.
Abiquo is privately held, and operates from headquarters in the UK with offices in Europe, and through its extensive global partner network. For more information, visit http://www.abiquo.com.