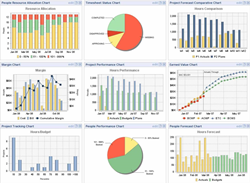 Dulles, VA (PRWEB) June 30, 2014
Unanet, a developer of services automation software that helps organizations manage people and projects for improved profitability, has announced that to support its continued growth, and to expand its national and local presence, has made additional new hires in its Business Development and Professional Services teams.
The new hires are based out of Unanet's Dulles, VA headquarters as well as offices in San Diego, CA, San Francisco, CA, Orlando, FL and Knoxville, TN.
Unanet is a member of a number of organizations local to its headquarters and regional offices to help support the surrounding business communities, including the San Diego Chamber of Commerce, the Orlando Regional Chamber of Commerce, the San Francisco Chamber of Commerce, and the Energy, Technology and Environmental Business Association (ETEBA) based in Tennessee.
Unanet is exhibiting at ETEBA's 15th Annual Business Opportunities Conference in November. The conference is expected to draw more 500 attendees, including senior level management from large and small companies who are in the energy, environmental, remediation and engineering industries.
About Unanet:
Unanet is a leading provider of Cloud or On-Premise software for project-based organizations. Unanet delivers skills management, resource planning, budgeting & forecasting, time & expense reporting, billing & revenue recognition, and project management reporting. Over 1,000 organizations rely on Unanet to maximize staff utilization, reduce administrative costs by 90%, improve invoicing by 10X, and support forward decision-making for improved operations.