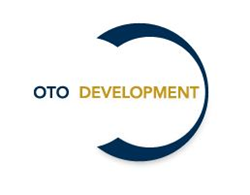 Spartanburg, South Carolina (PRWEB) June 29, 2014
OTO Development is proud to announce that three of their hotel properties have been recognized for their exceptional performance by the Marriott brand. Those winning hotels are the SpringHill Suites Erie, SpringHill Suites Tallahassee Central, and SpringHill Suites Fairfax Fair Oaks. Each hotel was awarded the SpringHill Suites Silver Circle award. These awards are bestowed upon the properties that best embody Marriott's vision of excellence inside and outside the hotel.
To receive the Silver Circle status, each hotel scored in the top 20% of the brand's Guest Satisfaction scores for Overall Satisfaction for 2013. "We are extremely proud of our award winning hotels, teams and General Managers," said John Anderson, Chief Operating Officer of OTO. "To be recognized by Marriott as being among the best of the best at multiple locations is quite an honor."
The success of these OTO Development properties is attributed to their alignment with Marriott's principles of putting people first, pursuing excellence, embracing change, acting with integrity, and serving the world.
In addition we would like to extend additional congratulations to the SpringHill Suites Erie, who also received the SpringHill Suites eSSSence award. The hotel is being recognized for their commitment to the brand's eSSSence and motto "We Live Sales, We Celebrate Service, We Inspire Style."
Congratulations to the teams of SpringHill Suites Erie, SpringHill Suites Tallahassee Central, and SpringHill Suites Fairfax Fair Oaks for your outstanding performance and excellent service.

Springhill Suites Erie, PA | Silver Circle Award | eSSSence Award
Springhill Suites Tallahassee Central, FL | Silver Circle Award
Springhill Suites Fairfax Fair Oaks, VA | Silver Circle Award
About OTO Development:
Established in 2004, OTO Development is a rapidly growing hotel development and management company. With an emphasis on quality, reliability, service, and value, the goal of OTO Development is to develop a portfolio of great hotels managed by exceptional people. In the past ten years, OTO Development has developed over 50 hotels and currently operates portfolios of hotels for both a publicly traded REIT and the largest private equity firm in the world as a third party manager. Today, the company continues its impressive growth with more than $500M in urban new development projects in Seattle, San Francisco, Los Angeles, San Diego, Manhattan and Washington DC. For more information about OTO Development, please visit otodevelopment.com or contact info(at)otodevelopment(dot)com.