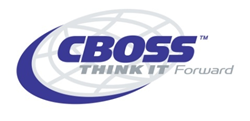 Heritage Valley, one of the largest and comprehensive health care organizations to join the CBOSS family
Boardman, OH (PRWEB) June 30, 2014
CBOSS, Inc., a recognized global technology and software developer leader, announced today it is expanding its geographic footprint in the healthcare market, adding Heritage Valley Health System (HVHS) to its healthcare portfolio of clients.
"We are very excited about the streamlined solutions we bring to the Heritage Valley Health System," says Jenny Hammond, Director of Operations at CBOSS. "Our Central Payment Portal (CPP) Platform adds multiple advantages such as new efficiencies, cost-savings and the all-important centralization of data."
Heritage Valley, one of the largest and comprehensive health care organizations to join the CBOSS family, provides health care to residents of Allegheny, Beaver, Butler and Lawrence counties in Pennsylvania, eastern Ohio and the panhandle of West Virginia.
Heritage Valley, considered the largest employer in the Pittsburgh airport corridor, offers a broad range of medical, surgical and diagnostic services at its hospitals, community satellite facilities and in physician offices.
CBOSS, based in Boardman, Ohio, delivers results to a range of clients in 27 states, plus Latin America.
One of CBOSS' major strengths for all of its online payment clients is its specialized knowledge of the Payment Card Industry (PCI) standards. The major credit card issuers created PCI compliance standards to protect personal information and ensure security when transactions are processed using payment cards.
To be PCI compliant, certain standards must be met: maintain a secure network; protect cardholder data; maintain a Vulnerability Management Program; implement strong access control measures; regularly monitor and test networks; and maintain an information security policy.
About CBOSS
From enterprise software solutions to managed services, CBOSS specializes in the design and implementation of portal solutions for e-payment processing, workflow automation and content management using industry-standard platforms and tools. Since 1994 over 700 businesses and government agencies have looked to CBOSS to deliver feature-rich services and solutions that are cost-effective, reliable and secure. CBOSS has renewed its Level I compliance with the Payment Card Industry (PCI) Data Security Standard, which provides the highest levels of security for e-commerce and other e-payment processing services. Visit CBOSS at http://www.cboss.com.
####