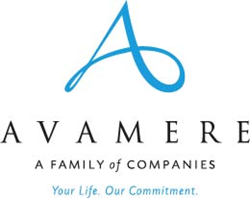 Sandy, OR (PRWEB) June 28, 2014
Avamere at Sandy, a provider of assisted living services for older adults in Clackamas County, has been recognized as a 2014 recipient of the Silver – Achievement in Quality for the community's dedication to improving the lives of residents through quality care.
The award is presented by the American Health Care Association and National Center for Assisted Living (AHCA/NCAL). The quality care program honors centers across the nation that have demonstrated their commitment to improving quality care for seniors and individuals with disabilities.
"I applaud Avamere at Sandy for its commitment to delivering quality care," said Mark Parkinson, President and CEO of AHCA/NCAL. "This award represents the dedication that each Silver recipient has given to improve quality in the post-acute care profession."
Established by AHCA/NCAL in 1996, the National Quality Award Program incorporates the values and standards of the Baldrige Performance Excellence Program. The program assists providers of post-acute care services in achieving their performance excellence goals.
"I am so proud of our team at Avamere at Sandy," says Sara Sutherland, Executive Director for the assisted living community. "Our mission is to enhance the life of every person we serve, and the standards and values set forth by the AHCA National Quality program give us the guidance for continued quality improvement."
As a recipient of the Silver – Achievement in Quality Award, Avamere at Sandy has demonstrated systematic advancements in quality, plans for continual improvement, and sustainable organizational goals. Avamere at Sandy may now move forward in developing approaches and achieving performance levels that meet the criteria required for the Gold – Excellence in Quality Award.
About the Avamere Family of Companies
Founded in 1995 and based in Wilsonville, OR, the Avamere Family of Companies began as a single nursing facility in Hillsboro, OR. Today, the Avamere Family is comprised of 41 Independent Living, Assisted Living, and Skilled Nursing facilities, over 6,000 employees, and multiple ancillary healthcare companies that provide services including inpatient and outpatient rehabilitation, home care, home health, and hospice. To learn more, please visit http://www.avamere.com.
ABOUT AHCA/NCAL
The American Health Care Association and National Center for Assisted Living (AHCA/NCAL) represent more than 12,000 non-profit and proprietary skilled nursing centers, assisted living communities, sub-acute centers and homes for individuals with intellectual and developmental disabilities. By delivering solutions for quality care, AHCA/NCAL aims to improve the lives of the millions of frail, elderly and individuals with disabilities who receive long term or post-acute care in our member facilities each day. For more information, please visit http://www.ahca.org or http://www.ncal.org.