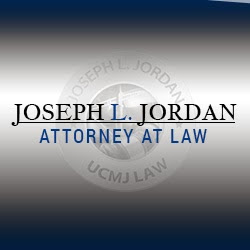 (PRWEB) June 27, 2014
Tasha Carnahan, the senior paralegal at Jordan UCMJ Law, received the President's Volunteer Service Award for her commitment to serving members of the United States Military. Tasha is a leader for the Family Readiness Group (FRG) at Fort Leonard Wood, where her husband is a drill sergeant.
As an FRG leader, Tasha is responsible for assisting the company commander and organizing FRG events for drill sergeants and command team members. FRG leader is a volunteer position.
Training occurs six days a week, leaving service members very little time to spend with their families and loved ones. Several times per month, Tasha organizes days when family members can eat lunch or dinner with command team and watch training events. FRG also hosts fundraising events to support these activities.
In addition to the award, Tasha received a Certificate of Appreciation from the United States Army and congratulatory letters from Major General Ross Ridge and The White House. In his letter, the general thanked Tasha for her service and said, "Your efforts result in unit cohesion, resilience building, and camaraderie. I appreciate your outstanding contributions."
Before Jordan UCMJ Law, Tasha worked it the U.S. Army as a paralegal for seven years. During this time, she assisted lawyers as they provided legal guidance to commanders. During her time in the service, she was awarded four Army Accommodation Medals, a Distinguished Service, Medal, a Meritorious Service Medal, and several other accolades.
To learn more about Tasha and Jordan UCMJ Law, visit http://www.jordanucmjlaw.com.