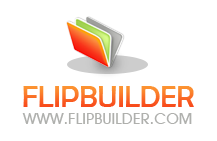 (PRWEB) July 01, 2014
FlipBuilder, a site that provides users the HTML5 digital magazine software tools they need to make better online publications, has announced it will begin giving discounts to teachers and students who wish to use their product. The move has been made by popular demand as more students and educators are looking to publish material online.
FlipBuilder will offer a 50% discount to any customers who provide scanned copies of a student ID, teacher certification, or any other document that proves their status. The discount will be ongoing and apply to all products offered by the company.
With the rise of digital publishing in recent years, more and more people are looking for fast, easy ways to share their content online in a clean, professional manner. FlipBuilder gives anyone looking to publish e-books and online magazines the best premium page turning flipbook software to make their content jump off the screen and capture the audience's attention. The software allows for a two-page layout to be displayed on the screen. Users can "turn" the page by clicking on an arrow that is located on the bottom right of each document.
The FlipBuilder HTML5 digital magazine software has quickly grown in popularity and has been used to make Photoshop magazines, real estate brochures, and text books as well as a variety of other publications. The software can be used to make online yearbooks and online photo albums as well. The interactive flipbooks benefit website and online business effectively through several aspects.
FlipBuilder products are designed for use on both PCs and Macs, as well as iPhones. The site offers a variety of templates and other products so users can create the perfect e-publication. For more information about the products available and to claim your student or teacher discount, please visit the website flipbuilder.com. The site is home to a digital catalog to showcase what people have done with FlipBuilder products as well as a blog filled with advice and a support area.
ABOUT FLIPBUILDER: FlipBuilder is a new and fast-growing company. They have become popular with digital publishers for their innovative products and courteous customer service. Their mission is to help online publishers create eye-catching publications from static PDF files for an affordable price.