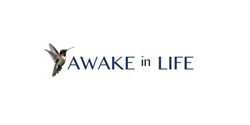 Minneapolis, Minnesota (PRWEB) July 03, 2014
Rev. Alan Pritz, Interfaith Minister and owner of Awake In Life, is excited to announce his new website http://www.Awake-In-Life.com and office location at the Lowry Rose Building in the Lowry Hill neighborhood in uptown Minneapolis. Awake In Life is a private meditation training and spiritual coaching/counseling practice.
"I love this building! It was originally constructed by a brick mason for his family and currently houses various therapists with whom I share an affinity for personal development," said Rev. Alan of the new space.
Awake In Life invites the public to an open house to see the new space and participate in an informal meet and greet. The open house will be on Tuesday, August 12 from 5:00 p.m. to 7:00 pm.
Awake In Life helps people achieve greater life balance, happiness, and growth by teaching meditation and embracing spirituality in the process of addressing complex life issues. The newly designed website was created so people would learn about this practice and how it tailors meditation training or spiritual coaching/counseling to individual client needs, making accessible the related benefits of increased peace, joy, spiritual connection, creativity, and improved health. Client testimonials posted on the website show that Rev. Alan's services have helped individuals with conditions such as insomnia, anxiety, depression, eating disorders, fatigue, relationships, and life transitions.
"Alan's meditation techniques and spiritual insights have enhanced my quality of life in numerous ways. Chief among these is a greater sense of well–being and contentment, and the gut– realization that happiness comes from within, not without. Working with Alan has also given me a stronger sense of choice in regards to my inner life, a heightened capacity to engage the thoughts and feelings that nourish my being and to let the others go — in short, a greater hand in shaping my daily experience. He is an inspiring and empowering teacher!" said B. Love, a longtime associate and client of Awake In Life.
For more than 40 years Rev. Alan has taught meditation and related spiritual practices. Trained in the tradition of Paramhansa Yogananda and having received ordination as an Interfaith Minister, he applies those universal principles in a non-secular manner to help clients attain goals and enrich their lives in ways that are personally relevant and meaningful. Please contact Rev. Alan to learn how his services may benefit the quality of your life.