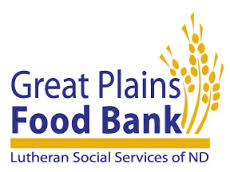 Fargo, North Dakota (PRWEB) July 01, 2014
The Great Plains Food Bank recently received a grant to help build awareness of nutritional assistance programs with North Dakota's military veterans.
North Dakota has over 56,000 veterans, some with a service-related disability, unemployed or working in a low-wage position. The state estimates 2,200 veterans are utilizing SNAP benefits, which is a considerably lower rate of participation than many other states. The goal of the grant is to make sure that every veteran who qualifies for SNAP benefits is aware of the program and receives the needed assistance.
The Supplemental Nutrition Assistance Program (SNAP) is a hunger safety net for low-income families, including veterans. Those eligible for SNAP benefits can buy food products at grocers, farmers markets, and other USDA-approved vendors to provide nutritious meals for themselves and their families.
Great Plains Food Bank is a program of Lutheran Social Services of North Dakota. They work with a wide array of individuals and organizations, guiding all donated surplus food and grocery products to their network of food pantries, soup kitchens, emergency shelters, and other charitable feeding programs serving those in need.
If you or someone you know is struggling to purchase adequate food after returning home from military service, please call to learn how the Great Plains Food Bank can help, toll-free 1-855-405-0000, or visit ServeNDVets.org.