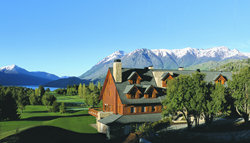 There's no other club like it in the world.
Buenos Aires, Argentina (PRWEB) July 02, 2014
The Residence Club of Argentina (http://www.ResidenceClubofArgentina.com) is a new and amazing wine, sports and cultural society that brings together like-minded people seeking life-enriching experiences in one of the world's most alluring countries. Now, RCA is even more enticing with attractive 24-month financing – 15% down payment; 0% interest for 12 months; 3% interest for the second 12 months (5% discount for cash buyers).
Imagine a minimum of six weeks each year spent discovering the myriad attractions in vibrant Buenos Aires, the "Paris of South America" Revel in the vineyard lifestyle, exceptional wines, diverse recreation, and beauty of Mendoza. Skiers, golfers, fishermen, bikers, hunters and equestrians will find their paradise in stunning Bariloche. Escape North America's winter in any or all of these destinations during Argentina's summer.
If guests would like to explore beyond Argentina, RCA has been selected to participate in the exclusive Elite Alliance exchange program (http://www.EliteAlliance.com), which is your passport to other premium destinations around the world.
The Residence Club of Argentina. There is no other club like it in the world – at any price.
For more information or to secure limited-time pricing of $49,500, contact Rachel Mader at 435-513-2164 or by email at rachel(at)grupoemr(dot)com.