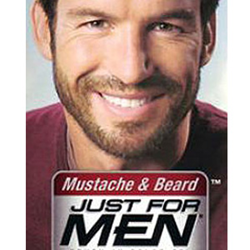 Columbus, OH (PRWEB) July 12, 2014
Wright & Schulte LLC, an experienced law firm who is currently representing clients in Just For Men Lawsuits (case #59776/2014), announces they have launched a new TV advertising campaign to inform consumers of reports that allege the popular hair dye, Just For Men, has caused some men to suffer serious chemical burns to their face, neck and other areas. In addition to detailing symptoms that are allegedly indicative of Just For Men chemical burns, the advertisements being run by Wright & Schulte LLC will also provide viewers with important information about their legal rights in regard to these alleged injuries. Finally, the Just For Men Lawsuit advertisements will direct consumers to legal resources should they wish to pursue compensation for a chemical burn potentially related to the use of the hair dye products.
Wright & Schulte LLC launched its new Just For Men Ad campaign after receiving a number of inquiries from consumers who claim to have suffered serious, and is some cases, disfiguring chemical burns and skin reactions following use of Just For Men products. The Firm is urging any Just For Men user to contact its legal staff if they experienced similar symptoms, including:

Facial Swelling
Severe Burning Pain on Skin
Sores on the Skin that "Weep"
Severe Itching
Blistering of Skin
Rapidly Spreading Skin Rash
Scarring
Chemical burns allegedly associated with Just For Men products were also detailed in a report published by the NewsTribune.com website in October 2012. According to that report, some Just For Men users have been forced to seek emergency medical care after experiencing severe reactions, including chemical burns, blisters, and rapidly spreading skin rashes, following the use of Just For Men products. The incidents detailed in the NewsTribune.com report echo what Wright & Schulte LLC has heard from men who have contacted the firm regarding similar injuries.[newstribune.com/news/2012/oct/23/just-men-hair-dye-users-report-allergic-reactions/ October, 2012]
Victims of chemical burns, severe rashes, blistering of skin, scarring or other serious reactions allegedly linked to Just For Men hair dye may be entitled to compensation for medical bills and other damages. To learn more, or to arrange for a free legal consultation with an attorney at Wright & Schulte LLC, please visit yourlegalhelp.com.
About Wright & Schulte LLC
Wright & Schulte LLC, an experienced personal injury firm, is dedicated to the belief that America's legal system should work for the people. Every day, the attorneys of Wright & Schulte LLC stand up for the rights of people who have been injured or wronged and fight tirelessly to ensure that even the world's most powerful corporations take responsibility for their actions. If you're looking for a law firm that will guarantee the aggressive and personal representation you deserve, please do not hesitate to contact Wright & Schulte LLC today. Free Just For Men lawsuit case evaluations are available through http://www.yourlegalhelp.com or by calling 1-800-399-0795.
Contact:
Wright & Schulte LLC
812 East National Road
Vandalia, Ohio 45377
1-800-399-0795
http://www.yourlegalhelp.com
Like us on Facebook
Follow us on Twitter
Join us on Google+