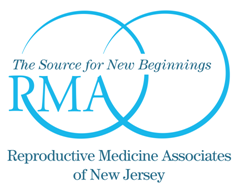 Scotch Plains, NJ (PRWEB) July 02, 2014
NJ Top Docs Approved Practice, Reproductive Medicine Associates of New Jersey (RMANJ) Helps the Community by Giving Back
The doctors at Reproductive Medicine Associates of New Jersey are not the only members of the practice known to do great things for others. RMANJ's Fun and Philanthropic Committee has put together several drives for all of their employees to participate, enabling them to give back to their local communities.
Curbing Hunger is a food collection program run in Somerset County to help "curb" hunger in the community from June 1st through the end of the month. For the 15th consecutive year, Somerset County conducted the Curbing Hunger food drive. Colorful plastic bags were distributed to all households in May so that residents could place canned food donations in the bags and leave them at the curb for scheduled recycling collection days during the month of June. The food will be distributed to the Food Bank Network and to other local food pantries in Somerset County to help those in need.
The Eatontown Food Co-Op is run by Chairman, Joel Starks, who has been collecting and providing food to local residents for more than 41 years. Currently, there are more than 130 families who rely on the Eatontown Food Co-Op monthly. Like many food pantries, the co-op relies on donations, help from local food drives, and local businesses collecting coins. With their help, the co-op can continue to serve those in need.
With the help of the entire staff at RMANJ, several buckets equaling more than 100 pounds each was to Somerset County. A client needed baby food, and RMANJ was able to meet that need!
In another effort to make a difference, RMANJ held an Employee Blood Drive Hosted by the American Red Cross on June 24th. RMANJ's goal of at least 50 employees donating blood was met with 54 registered donors far in advance of the June 24th date. Everyone from physicians to embryologists, patient services to financial services, graciously donated their time and DNA for this great cause.
The American Red Cross strives for one goal, to collect a pint of blood for every two seconds of blood needed in the United States. The American Red Cross is the largest single supplier of blood and blood products in the U.S. They distribute the blood and blood products to 3,000 hospitals and transfusion centers nationwide. They play a leading role in protecting the safety of all donors and patients. It has been the single major contributor to help improve blood safety, and they helped develop and implement testing for infectious diseases. The key mission for the American Red Cross is to help those in their time of need. They are in a time of need at the moment. The American Red Cross could use all the help they can get.
Aside from having the highest IVF success rates in the country and having helped bring more than 30,000 babies to families since 1999, RMANJ manages to find other successful ways to help the communities around them.
About Reproductive Medicine Associates of New Jersey:
Reproductive Medicine Associates of New Jersey have pioneered and successfully implemented a cutting-edge technology, known as Comprehensive Chromosome Screening (CCS). Other centers have attempted similar testing methods, however, RMANJ is one of the foremost fertility centers in the world to have developed a system of unprecedented accuracy and validated through years of rigorous clinical research. RMANJ's Comprehensive Chromosome Screening offers advanced embryo selection with extreme accuracy by detecting and avoiding use of embryos with chromosomal abnormalities prior to transfer. The fertility experts at RMANJ have among the highest IVF success rates in the country. Since 1999, they have helped bring more than 30,000 babies to loving families. In addition to serving as the Division of Reproductive Endocrinology at Rutgers Robert Wood Johnson University Medical School in New Brunswick, NJ, the practice has seven locations in New Jersey. For more information, please call RMANJ at 973-656-2089, or visit http://www.rmanj.com.
For more information on RMANJ, please visit their online profile: http://www.njtopdocs.com/rmanjmorristown
About Us:
NJ Top Docs is a comprehensive information resource of Top Doctors, Dentists, and Hospitals. We are profiling over 900 Healthcare Providers, and have made it convenient for you to find them. NJ Top Docs allows patients to "meet" these providers online before making their appointment.
For more information, visit http://www.NJTopDocs.com.
You can also follow us on Facebook – Twitter – YouTube