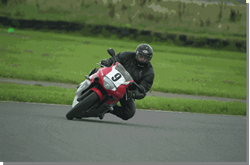 This site is geared to everyone's random musings. Local riders and business owners are encouraged to post their thoughts. Let's Ride!
Washington DC (PRWEB) July 07, 2014
Bikers Outpost announces their new website to better connect with customers and let local riders and business owners post their thoughts and musings on their website. Customers can now visit their website at http://www.bikers-outpost.com/ and view their services and blog postings online.
Bikers Outpost is a website dedicated to post thoughts and view from biker enthusiasts and business owners alike. Created by Darren Haas, a dedicated biker, customers and visitors can view the website and also post their thoughts online regarding bikes, motorcycles, businesses, leadership and more.
For most people in the world, motorcycling is the only affordable form of individual motorized transportation, and small displacement motorcycles are the most common motor vehicle in the most populous countries of the world, including India, China and Indonesia.
In the developed world, motorcycling goes beyond being just a mode of motor transportation or sport. It is also leisure activity and numerous subcultures and lifestyles have evolved around the use of motorcycles. Although mainly a solo activity, motorcycling can be very social and motorcyclists tend to have a strong sense of community with each other which is expressed in many idiosyncratic manners
To know more about the Bikers Outpost services, call them at phone number 212-939-0887 or just visit them at http://www.bikers-outpost.com/contact-us/ and post thoughts online and enjoy the ride!