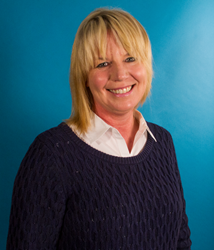 The Springs Living consistently strives toward innovation in senior living, firmly keeping relationships and service at the forefront of every decision. I look forward to contributing to the future of The Springs Living.
Portland, OR (PRWEB) July 08, 2014
The Springs Living, a locally owned and operated senior housing company, announces the hire of Laura Larson as the Community Operations Director.
Larson will be Community Operations Director for five of the ten Oregon communities operated by The Springs Living including The Springs at Clackamas Woods, The Springs at Sherwood, The Springs at Carman Oaks, The Springs at Tanasbourne and The Springs at Mill Creek. Duties will include maintaining the exceptional quality level of service each 'Springs Living' community focuses on, including highly satisfied and happy residents, qualified and capable employees and a relaxing, homelike environment for each resident experience.
Larson, a graduate of Umpqua Community College and Arizona State University, holds an Assisted Living Administrator Certification from the Oregon Health Care Association.
"The primary purpose of The Springs Living," says Director of Operations, Jay Leo, "is to make a positive change in the way people think, feel and experience senior living. This requires a community of people all working towards the same goal. The requirements to lead that community are high. Laura's experience and approach of doing things right for the residents and employees will be a significant contribution towards achieving our purpose and our goals. We are excited to add her, and the creative, caring resources that come with her, to our team."
Larson's extensive experience in the field dates back to 1983, and she is currently an approved State Mandated Consultant for the State of Oregon, as well as a State Approved Mentor Trainer in the Oregon Intervention System & Positive Behavior Support.
"I feel so fortunate to work with such a talented group of leaders," says Larson. "The Springs Living consistently strives toward innovation in senior living, firmly keeping relationships and service at the forefront of every decision. I look forward to contributing to the future of The Springs Living."
###
About The Springs Living
The Springs Living is a locally owned senior housing company headquartered in McMinnville, Oregon. Founded in 1996, The Springs Living has grown steadily, and now has a dozen complexes that offer various levels of care for the elderly. Ten are in Oregon, and two are in Montana. For more information about The Springs Living visit http://www.TheSpringsLiving.com