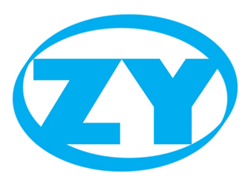 Zhengzhou, China (PRWEB) July 04, 2014
iAbrasive recently had an interview with Zhengzhou ZY Metallic Materials Co. Ltd., a professional manufacturer of fiberglass backing pads for flap disc and epoxy resin glue with years of experience.
During the interview, Chen Changhao, the General Manager of Zhengzhou ZY Metallic Materials Co. Ltd., talked about fiberglass backing pad production procedures. These pads are equipped with one or two metal inner rings, wherein the periphery of the inner ring is connected with a glass fiber grid, and the glass fiber mesh is stuck with overlay film composed of black paper, non-woven abrasive cloth or glass fiber cloth. This design enables a fixed the connection between a basal body and an abrasive cloth plate body and has the advantage of strong plasticity. The Zhongyu fiberglass backing pad is both good-looking and eco-friendly.
About Zhongyu:
Formally registered in 2006, Zhengzhou ZY Metallic Materials Co. Ltd. is an entity enterprise devoted to research, development, manufacturing and sales of fiberglass backings, one-component epoxy resin glue and two-component epoxy resin glue. Zhongyu has long been favored and recommended by both domestic and foreign customers with high production capacity, stable product quality, reasonable price and sincere service.
See the original article at iAbrasive news channel: http://www.iabrasive.com/articles/an-interview-with-zhongyu-a-professional-fiberglass-backing-pad-manufacturer