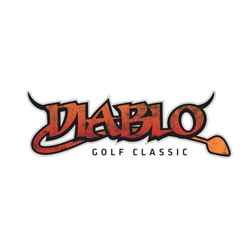 The annual Diablo Charity Golf Classic helps raise funds for Military, Children and Community nonprofit organizations in need of assistance.
Carlsbad, CA (PRWEB) July 09, 2014
The Diablo Golf Classic, Processing Point's annual charity golf tournament, is scheduled for Saturday, July 19, 2014, at the Twin Oaks Golf Course in San Marcos, CA.
This is the 7th annual Diablo Golf Classic, which has successfully raised more than $15,000 for various charities since its inception in 2008. The tournament is known for its trademark "Diablo Challenges" that include zany challenges such as driving with hockey gloves and putting with a hockey stick, to playing worst ball and golfing with a set of 1970 clubs.
"The 'Diablo Holes' really make this tournament unique and are a big reason the tournament consistently draws more participants each year," said Ryan Sebring, co-founder and tournament director. "We like to think of it as Happy Gilmore meets Caddyshack with something for all skill levels. Getting around the course is a fun challenge for high and low handicappers and the positive feedback we get from all of our players is amazing. It really is a one-of-a-kind event."
Chad Buckmaster, Processing Point CEO, added, "The Diablo Golf Classic really is like no other charity tournament you've played in before. There is a title trophy and championship jackets on-the-line for the winning team, and we have big prizes up for grabs along the course including a Harley Davidson for a hole-in-one. We also pick a theme each year and offer prizes for the best costume. There is food on different holes, beer on different holes, prizes on different holes and we have sponsors at different holes with their own unique challenges. The whole day is about having fun all the while raising money for charity, which is why Processing Point chooses to be a part of it. Proceeds go to a chosen charity each year such as the American Cancer Society, the Wounded Warrior Foundation and It's All About the Kids. It's definitely a one-of-a-kind tournament and should not be missed."
The Diablo Golf Classic is a four-person scramble-style tournament. Registration is currently open and costs $125 a person. This covers 18 holes of golf, dinner, entertainment, prizes and fun. Golfers are encouraged to save the date or sign up today at http://www.DiabloGolfClassic.com.
About Processing Point:
Processing Point is creating "The Connected Workplace™" for tens of thousands of businesses nationwide. Since 2005, the company has been a leading provider of cloud-connected business solutions that help customers improve productivity and lower costs. Entering the time and attendance market in 2010, Processing Point is currently the fastest growing supplier of employee time management systems in the United States, with its uAttend and uPunch lines, which are available through Costco, Staples and other major business supply resellers. Processing Point's latest solution, the uAccept point-of-sale system, is a revolutionary POS that accepts all types of payment (including Bitcoin) and even allows for text messaging and emailing exchanges with customers. For more information on our products and services, please visit http://www.ProcessingPoint.com.